Analysis of 263 travel insurance policies reveals that only 3% of policies protect against policyholders failing to travel due to a need to quarantine on their return
Consumer group Which? is questioning whether travel insurers are living up to their claims that they provide "complete" Covid-19 cover after its research found that only two travel insurance providers offer all-round financial protection for policyholders, reported the BBC.
After analysing 263 different travel insurance policies, Which? found that only two covers - from HSBC and Barclays - offered widespread protection for Covid-19-related travel disruption, but these were only available for the banks' customers and could only be bought alongside other insurance products.
These policies protected policyholders against travel cancellations due to changes in advice from the Foreign, Commonwealth and Development Office (FCDO) or government lockdowns prohibiting travel.
They also covered testing positive for Covid-19 or being told to self-isolate, as well as medical costs and repatriation.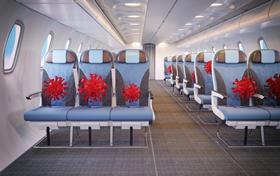 Which? added that despite some travel insurers boasting of offering "Covid cover", many policies excluded scenarios such as new lockdowns in the UK or in destination countries.
Cancellation clarity
Every policy analysed offered cover for medical and repatriation costs for individuals who caught Covid-19 while travelling.
But, less than a third offered cover if travellers cancelled their trip after being notified to isolate by the NHS test and trace app and only 3% of policies protected against a failure to travel owing to a need to quarantine on return – a possible scenario if destinations have been regraded on the traffic light system.
Gareth Shaw, head of Which? Money, said: "As the removal of Portugal from the green list shows, last-minute disruption to holiday plans can happen - and our research shows that many travel insurers don't offer much protection if it does.
"The government should work with regulators to ensure that travellers, should they choose to go abroad, are given clear information about what they will and won't be covered for."
An ABI spokesperson told the BBC: "We urge people to read their policy to understand the scope of cover, as policies bought after the pandemic was declared are unlikely to cover cancellation due to Covid as it is a known risk and travel insurance is designed and priced to cover unforeseen events.
"Travellers should always be aware of and follow government advice, [as well as] the border requirements of the country they are visiting. And always follow FCDO advice, to avoid invalidating your travel insurance."
Farhad Divecha, managing director of internet marketing service AccuraCast, added: "The news that less than 1% of travel insurance policies offer full Covid cover shows an incredibly huge disconnect between some travel vendors and consumers at an already difficult and worrying time.
"We already know that Covid insurance cover is a priority for travellers, given that research we conducted showed that of consumers planning to travel this year, 21% stated that the top priority for travel insurance was cancellation due to Covid restrictions. I'm certain that this is still the case today, if not more so.
"With travel restrictions changing by the week, travel insurance companies must take into consideration the concerns and priorities of the public.
"At a time where travel uncertainty is at an all-time high, they must, at the very least, communicate to their customers how they will handle this. It seems, however, that the customer isn't at the centre of these businesses and consumers are being overlooked for financial gain.
"If the travel industry is to climb out of the pandemic-shaped hole it's been in for the past 15 months, it must work together – even with insurance providers - something that is clearly not happening at the moment. Instead, findings like this will only cause further uncertainty, insecurity and lack of confidence in the travel sector."