Despite supply challenges surrounding D&O insurance, increased awareness of ESG factors could encourage more entrants to this market, reports broker
Rates for directors' and officers' (D&O) insurance in the UK started to bounce back in the second half of 2021, however broker Gallagher believes the market is "not out of the woods yet" as "new [Covid-19] variants, disrupted supply chains [and] an uncertain jobs market" has caused "caveats around most insurers' rating strategies" for this line of business.
Providing an overview of the UK D&O market in its Global State of the Market Report for Directors' and Officers', published today (10 January 2022), Gallagher said: "The UK market started to stabilise a lot quicker than anticipated as we entered the second half of the year in 2021.
"The positive results seen in excess towers (provided by new capacity) and a refreshed approach from existing players in the wake of an improved outlook in respect of the pandemic led to a softening that started to leak into the primary space in H2.
"As lockdowns lifted and economies bounced back, so too did the willingness of D&O insurers to provide competitive solutions.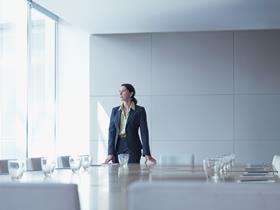 "Whilst this provides us with cause for optimism moving into 2022, we are not out of the woods yet, with new variants and disrupted supply chains coupled with an uncertain jobs market leaving caveats around most insurers' rating strategies for [the] next year."
David Ritchie, managing director of Gallagher's financial and professional risks practice, said: "In the UK, the D&O insurance market has stabilised quicker than most expected and by mid-2021 was showing signs of improvement following a difficult 2020.
"We've seen new capacity enter the market and existing players in the market have increased their appetite for a wider range of risks. This is good news for many of our clients as we are able to source cover from a variety of insurers and we aren't seeing such significant premium hikes.
"From a claims perspective, Covid caused significant concern amongst insurers and, although we are seeing some claims, there has not yet been the influx initially expected.
"We aren't out of the woods just yet as the economy continues to feel the impact [of] issues such as supply chains, [which continues] to cause problems for businesses, but the outlook is more positive than it has been for some time."
Demand and supply imbalance
Gallagher's report noted that in early 2021, the "London D&O market was under considerable stress due to [the] dislocation between demand and supply".
"This created an acute pricing point that clients have been experiencing over the last 12 months," the broker continued.
Gallagher also observed that "insurers are now deploying smaller lines per risk".
It continued: "In the last year or so, we saw two significant D&O players exit the market with the remaining insurers just pulling back on limits. This caused a drop in supply."
However, the demand and supply see-saw is starting to balance out this year "as the amount of [initial public offerings] brought to market are now fewer than at the start of 2021".
Plus, Gallagher anticipates "new market entrants with diverse strategies and fresh appetites" will enter the D&O market in 2022, "which will enable better decision-making options for clients".
The report said: "These arrivals, coinciding with the reduction in the securities litigation frequency, mean that this forthcoming period will show rate reductions and strong returns on underwriting results, which will continue to drive competition."
Additionally, concerns around environmental, social and governance (ESG) factors post-pandemic "will become increasingly prevalent", Gallagher reported.
"Naturally, this will increase pricing, but at the same time will encourage new entrants to the market," the broker said.