The new buy will form part of Davies' global insurance services business
Davies has today (19 October 2021) signed a purchase agreement to buy property and casualty insurance inspection firm Insurance Risk Services (IRS), expanding its underwriting support capabilities in North America.
Florida-based IRS specialises in tech-enabled residential and commercial inspections, telephone audits and drone roof inspections.
It will form part of Davies' global insurance services business, which is led by chief executive Steven Crabb.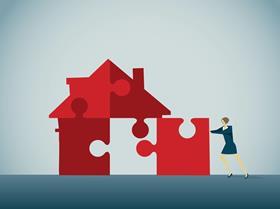 Dan Saulter, Davies' group chief executive, said: "Diversifying our solutions and expanding our operations across North America is an important plank to our growth strategy.
"Through the addition of IRS, we can become more valuable to our 1,000 plus global insurance and highly regulated clients."
Sherman and Company served as the financial advisor to IRS on the transaction.
In September, Davies announced that it had signed a deal to acquire Asta, a provider of insurance management solutions to Lloyd's syndicates.
Cultural fit
The wider IRS team will continue in their roles within Davies.
IRS president Dave Valenzano and chief operating officer Seth Bostock will continue to lead the day-to-day operations of the firm. The duo will report to Davies' US insurance services chief executive Rob Dewen.
Valenzano added: "We're delighted to be joining forces with Davies. Over recent years, Davies has accelerated into the US market and continued its investment in technology and innovation.
"The cultural fit was an important factor and I look forward to seeing the enlarged business bring additional development opportunities for our people, increased investment in technology and continuing the outstanding service."
Saulter said he was delighted to welcome Valenzano, Bostock and the wider team to Davies.
He continued: "IRS completed close to one million inspections throughout 2020 and bring a wealth of knowledge to Davies.
"[It has] invested heavily in developing [its] cloud-based technology platform to streamline the inspection lifecycle and I look forward to being able to offer our clients an enhanced proposition with IRS on board."
Back in March 2021, Davies announced that BC Partners had signed a definitive deal to take a majority stake in the business, to support Davies' next phase of international expansion and help continue its digital transformation.
The BC deal closed in August, following receipt of regulatory approvals.