New board to include three Montpelier directors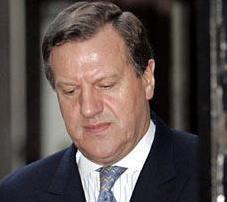 Endurance is set to buy Montpelier Re for $1.83bn, the firm announced today.
Bermuda-based Endurance will buy Montpelier for $450m in cash and around 21.5 million Endurance ordinary shares, worth around $1.4bn based on Endurance's closing price on March 30, 2015.
Endurance will include three current Montpelier directors on its board after the deal.
The newly merged firm will be headquartered in Bermuda.
Endurance chief executive John Charman said: "Importantly, the acquisition materially increases our breadth of distribution with the addition of a good-sized and scalable Lloyd's platform and an attractive property catastrophe business that complements our existing reinsurance portfolio."
Montpelier chief executive Christopher Harris said: "This transaction with Endurance provides significant value for Montpelier shareholders through up-front cash and an equity interest in a combined Endurance with enhanced scale, greater market presence and substantial product and geographic diversity."
Click here to read a recent GR article on the future of the Bermudian (re)insurance mergers and acquisitions boom.