The European body agrees to Aon's proposals to sell off businesses to Gallagher in order for WTW merger to go ahead
The European Commission (EC) has approved broker Aon's $30bn acquisition of Willis Towers Watson (WTW), subject to planned divestment deals with international broker Gallagher.
After being notified about the proposed merger on 16 November 2020, the European Union's executive branch initiated an in-depth investigation into potential competition concerns arising from the transaction on 21 December 2020.
Its findings pinpointed that Aon's original takeover plans would have harmed competition within the commercial broking market when providing services to large multinational customers based in Europe, especially in classes such as property and casualty, financial and professional (FinPro) and cyber.
The Commission also had reservations around clients seeking insurance for space and aerospace manufacturing risks, as well as regarding national markets in the Netherlands and Spain.
The EC was further concerned the merger would result in a lack of choice around the provision of treaty and facultative reinsurance brokerage services.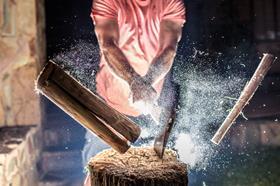 Its fears were based on the perception that Aon and WTW are known as two of the 'Big Three' international broking entities, alongside Marsh – these three businesses have "a credible presence in Europe have the necessary capability to handle large and complex risks of such customers and a suitable network to provide services internationally".
Divestment remedies
To successfully mitigate the EC's competition concerns, Aon submitted "a substantial set of commitments", which include "the divestment of central parts of WTW's business to the international brokerage company Arthur J. Gallagher".
In turn, this will ensure Gallagher becomes "a credible alternative to the combined entity post-transaction".
The following will be divested to Gallagher to allow Aon to buy WTW:
WTW's entire commercial risk brokerage country organisations in France, Germany, Spain and the Netherlands.
WTW's cyber risk brokerage business in the UK.
A substantial set of additional customer contracts and personnel in a number of European Economic Area (EEA) countries and internationally.
WTW's entire brokerage business for the risk classes space and aerospace manufacturing.
WTW's entire global treaty reinsurance (Willis Re) and facultative reinsurance (Global Fac) brokerage organisation.
The broker will also need to find a buyer for its entire German retirement benefits consulting and pension administration businesses, as well as its German investment solutions business.
The EC's approval is conditional on the above divestments taking place.
It added: "Aon can only implement the acquisition of WTW once the Commission has formally assessed and approved Gallagher as suitable purchaser of the divestment business".
Accelerating innovation
The EC's executive vice-president Margrethe Vestager, who is in charge of competition policy, said: "European companies rely on brokers to obtain best possible solutions to manage their commercial risk. Aon and Willis Towers Watson are leading players in the insurance and reinsurance brokerage markets.
"The remedy package accepted by the Commission ensures that European companies, including insurance companies and large multinational customers, will continue to have a good choice and good services when selecting a broker suitable for their needs."
Aon and WTW issued a joint statement on the EC's decision: "This is a major step that demonstrates continued progress toward obtaining regulatory clearances for the proposed combination.
"Both firms operate across broad, competitive areas of the economy and believe this approval affirms that our proposed combination will accelerate innovation on behalf of clients, creating more choice in an already dynamic and competitive marketplace."