New Gallagher Re boss says the combined businesses mark 'a new chapter'
Global broker Arthur J Gallagher and Co has completed its acquisition of Willis Towers Watson's (WTW) treaty reinsurance brokerage operations.
The purchased portfolio will be combined with Gallagher's existing reinsurance operations and will trade as Gallagher Re – this will be led by Gallagher's global reinsurance chief executive James Kent, who will report to Tom Gallagher, Gallagher's chief executive of global property and casualty broking.
Gallagher Re will operate from 70 offices based across 31 countries, employing around 2,400 staff.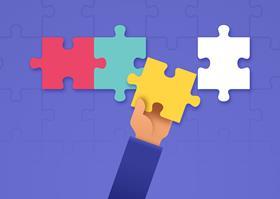 According to Gallagher, the deal brings the broker additional specialist expertise, as well as analytics capabilities such as catastrophe modelling, dynamic financial analysis, rating agency analysis and capital modelling.
Kent said: "This combination marks a new chapter for two remarkable reinsurance broking teams as well as for our valued and extremely supportive clients and stakeholders.
"We are bringing together highly complementary and well respected reinsurance businesses to create a truly compelling unified reinsurance platform. I am incredibly proud to be leading Gallagher Re into its next phase of growth."
Delivering 'tremendous value'
In August 2021, Gallagher announced its plans to acquire WTW's treaty reinsurance brokerage operations for an initial gross consideration of $3.25bn (£2.44bn), with a potential additional consideration of $750m.
Following Gallagher's announcement, the CMA launched a merger inquiry on 4 October 2021. This was completed on 22 November 2021.
J Patrick Gallagher Junior, chairman, president and chief executive of Gallagher, added: "I'd like to officially welcome our new reinsurance brokerage colleagues to the Gallagher family of professionals.
"Together, we will build upon our shared focus of outstanding service, expertise and client-centric culture. I am confident the combination will deliver tremendous value to our clients, our global brokerage and risk management teams and our shareholders."