Gallagher's Matson says the broker looks forward to 'continued growth'
Gallagher has reported a £2.1bn ($3bn) rise in revenue for its broker segment during the first half of 2020 in its Q2 results yesterday (29 July).
This figure was up from $2.6bn for the same period in 2020.
Profit for this division increased to $592m up from $501.6m in H1 2020.
Adjusted EBITDAC climbed to $1.1bn, while H1 2020 was $844.4m.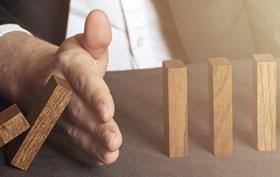 Meanwhile Gallagher's risk management division also increased to $465.3m in H1 2021, up from $402.6m in H1 2020.
Gallagher's chief executive of Europe, Middle East and Asia, Simon Matson said: "Over the second quarter of 2021 Gallagher delivered over 9% organic growth in the UK. This builds on the 7% we reported for Q1, and I am delighted that our business has gone from strength to strength in the first half of 2021.
"The growth was shared across all our trading divisions with our retail division performing particularly strongly over the last three months, with strong growth and retention as clients benefit from the economy starting to bounce back. We also had some notable wins in our specialty division, in particular in financial risks, construction and property and casualty."
It follows Gallagher terminating its agreement to acquire certain parts of Willis Towers Watson (WTW) brokerage operations earlier this week as Aon aborted its $30bn WTW merger after being challenged by the US Department of Justice (DOJ) over competition concerns.
Standing strong
Speaking about mergers, J. Patrick Gallagher Jr, Gallagher's chairman, president, and chief executive said: "We also completed eight new tuck-in mergers with approximately $70m of annualised revenues. While our proposed acquisition of certain WTW brokerage operations has terminated, our decades-long tuck-in merger program remains a proven strategic growth engine.
"We delivered another outstanding quarter of operating performance. 2021 is shaping up to be a fantastic year.
"During the second quarter, our core brokerage and risk management segments combined to post 17% growth in revenue, of which 8.6% was organic revenue growth; net earnings margin improved by 106 basis points; and adjusted EBITDAC margins expanded by 30 basis points.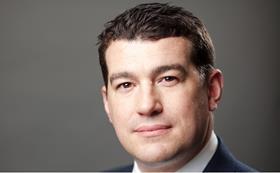 "Global P/C [property and casualty] rates remain firm overall, and the increases we saw during the second quarter of 2021 were similar to the first quarter. At the same time, we are seeing increased economic activity across our client base. Customers are adding coverages and exposures to their existing policies, which is an encouraging sign for the underlying financial health of our clients.
"So, as clients and prospects pivot away from controlling costs to growing their businesses and attracting, motivating and retaining their workforce, I believe our talented production staff is well positioned to help our clients navigate the current environment."
More stable outlook
During the second, third and fourth quarters of 2020 and first quarter 2021, Gallagher realised significant expense savings which totaled around $60m to $75m per quarter relative to the prior year's same quarters.
In Q2 2021, it increased its business activities, seeing modest increases in travel and entertainment, full restoration of advertising and more normalised usage of its employee medical plan, resumption of annual support-layer wage increases, increased use of external consultants, and a slight increase in incentive compensation.
These incremental costs totaled around $15m in its brokerage segment, relative to the second quarter of 2020.
Gallagher predicts incremental brokerage segment costs again in third and fourth quarter 2021, relative to the same quarters in 2020, of around $20m and $30m, respectively.
Matson added: "We invested in talent across the business, and in June, Tom Wakefield joined to take up the role of chief executive of Gallagher Re.
"The team has done a great job during the last 16 months since the start of the pandemic, and I have been truly impressed by their resilience and efforts. As we move into the second half of the year, and hopefully a more stable outlook, we look forward to continued growth."