(Re)insurers need to upskill to earn potential premiums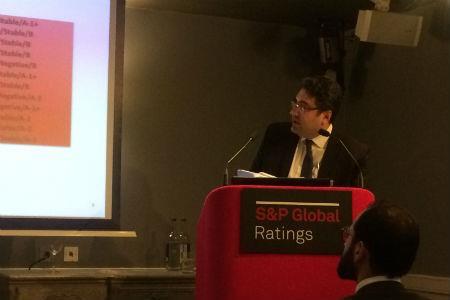 With the fall in oil prices over the past few years, GCC governments are reigning in public spending and offloading financial burdens to the private sector in a bid to stay afloat while diversification measures are put in place. The question is do they have the manpower to do this?
According to reports by S&P global, the price of Brent Oil per barrel fell off a cliff-edge in mid-2014 and continued to decline to January 2016. Though there has been a slight up-turn in US dollar per barrel at just under $60, it is nowhere near the 2014 high-point of over $100 per barrel.
This has impacted significantly on the GDP of GCC countries as they are heavily reliant on hydrocarbon exports. For both Kuwait and Iraq, hydrocarbon exports as a proportion of total exports averaged at more than 90% between the years of 2013 and 2016. Bahrain, Oman, Qatar and Saudi Arabia were all at greater than 50%.
To tackle the impact of this over-reliance, governments in the region are trying to achieve fiscal consolidation by pushing public sector tasks to the private sector. This could result in a push for PPP on the insurance front, as well as a more stringent approach to compulsory insurance on the motor and health side.
Speaking at S&P Global Ratings Emerging Market Insurance Seminar yesterday, S&P Global director and lead analyst for sovereign ratings Ravi Bhatia (pictured) said: "The problem is [GCC governments] haven't been that efficient and a lot of these public sector companies have been a drag on the fiscal. So if you get them off balance sheet and into the private sector, or via public-private partnership, from a sovereign point of view, that's a good thing. And that's the trend that we're seeing."
Despite this shifting of financial burdens, GCC governments are still pushing forward with key infrastructure projects and initiatives, according to reports:
Kuwait intends to strip expatriates out of national healthcare, which will need t increased cost for an estimated 3 million foreigners. The country also intends to move forward with the construction of new medical facilities.
Saudi Arabia is set to focus on the 2.5 million Saudi national who are still without medical insurance, and the 55% of uninsured vehicles – despite both of these insurances being compulsory.
The Dubai Health Authority plans to release the third phase of its scheme this year, which will cover an additional 1.5 million residents.
Qatar is also driving forward with its compulsory medical insurance, with 300,00 Qatari nationals and 2.2 million expatriates falling under schemes by 2018. The two schemes could bring in an additional $1bn in premiums. Furthermore, Qatar's infrastructure spend for 2022 FIFA World Cup could hit $160bn. The country intends to use the event as an impetus to develop and build infrastructure, including a railroad and hotels. A new port has already been built in order to bring in materials for other related developments.
According to S&P Global senior director David Laxton, also presenting at seminar, these projects mean a "significant potential for premium growth" in the GCC.
A large potential stumbling block to reaching full premium potential within the GCC is that talent conundrum. An increase in premium to this extent will require a measured approach with a skilled workforce.
In the Dr Schanz, Alms & Company MENA Insurance Pulse 2017, the talent gap was second only two excess supply for key market weaknesses. In this annual opinion poll – based on the views of senior executives from 40 regional and international insurers, reinsurers, intermediaries, and trade associations operating in MENA – 70% of respondents believed that local technical skills were "inadequate".
According to the MENA Insurance Pulse: "Talent shortages have been exacerbated by workforce localisation requirements."
To date, Emiratisation has been encouraged by governments. Bhatia commented at the seminar that many Emiratis were used to being guaranteed a lucrative job in the public sector. With shrinking public sectors, however, these quotas may lead some GCC countries to have to address a skill deficit with training and up-skilling.
Bhatia said: "The shift is just getting [Emiratis] into the private sector. Kuwait offers subsidies for hiring Kuwaiti nationals into the private sector. The country is also trying to ramp up skills through education. It benefits everybody: if there's talent and the private sector's growing, there is less burden on the government."
Kuwait is not the only country up-skilling its national workforce. In fact, the Chartered Insurance Institute (CII) has partnered with the United Arab Emirates (UAE) Insurance Authority in a bid to improve professionalism in the region.
The joint initiative will establish an education programme in Abu Dhabi, enabling insurers to gain a minimum standard qualification.