The newly created business is 'robust evidence' of a successful M&A strategy, says group chief exec
Global Risk Partners (GRP) has completed its acquisition of Willis Towers Watson's (WTW) commercial risk and broking business in Northern Ireland.
The £65m gross written premium (GWP) portfolio is now part of GRP's Northern Ireland brokerage ABL Group, with ABL's chief executive Maurice Boyd leading the combined organisation.
As part of the deal, which was initially agreed in July 2021, WTW's former head of office for Belfast Harry Weir has been appointed as vice chairman of ABL Group.
All other WTW staff involved with the portfolio have moved across to the newly-formed ABL Risk Solutions – this includes former deputy head of office for Belfast Shauna Graham, who has been appointed managing director of the new business.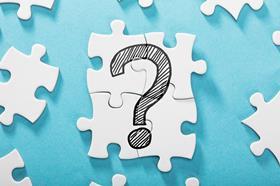 Acquisition focus
Boyd said completing the deal is a "great milestone" for the group.
He said: "I am very pleased that Harry and Shauna and their colleagues are now part of the combined business.
"We will benefit from their skills and experience and they can look forward to great opportunities within the ABL Group.
"This portfolio of high-quality commercial business is another boost to our own strength and future prospects and the deal underpins our confidence in Northern Ireland's economic future."
GRP group chief executive Mike Bruce added: "We have remained focused on our acquisition strategy throughout the recent challenging and disrupted times.
"The completion of this excellent deal, transforming ABL into the number one broker in Northern Ireland, is robust evidence of how well that focus has paid off.
"It gives us a great platform to continue to build upon our presence in Northern Ireland and is a strong signal of our continued drive for growth through M&A across the whole of the UK and Ireland."