Former Deloitte partner, who has previously specialised in insurtech, joins Google - industry voices describe this as 'a very smart move'
Google has appointed former Deloitte partner Nigel Walsh as its new managing director of insurance for North America.
He will work alongside Dr Henna Karna, who leads Google's global (re)insurance and risk management initiatives.
Walsh will also be working with Google Cloud's vice president of financial services Yolande Piazza, Google's director of financial services Reed Overby, Erin Williams, director in consumer engineering at Google, as well as Derek White, who oversees the global financial services cloud business at Google.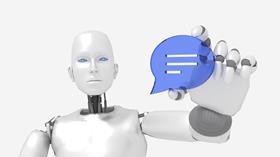 In a LinkedIn post, Walsh said: "After almost five years of brilliant experiences and exciting customer journeys, launching and designing new propositions, countless podcasts, amazing support across the insurance and insurtech communities, the time has come to take my next leap.
"In an industry where we manufacture nothing but data, [there is] no point being anywhere but the undisputed industry leader.

"I'm looking forward to continuing the mission to make insurance loveable, working with our global system integrators (GSI) partners, independent software vendors (ISVs) and, of course, the insurtech community to deliver on this."
Thanking his former colleagues at Deloitte, who he said helped shaped the future of insurance, he added: "To my new colleagues at Google, there has never been a better time to enable an industry [to] drive change, making Google the number one destination for insurance transformation over the next decade.
"Much to do, I can't wait to get stuck in – let's go."
Maximising data analytics
Walsh is a specialist in insurtech and disruptive technology, having driven this for Deloitte since October 2016.
Before this, he worked at accelerator Startupbootcamp as a mentor in October 2015, as well as working as vice president, head of UK insurance at Capgemini, where he built and developed the company's UK insurance operation.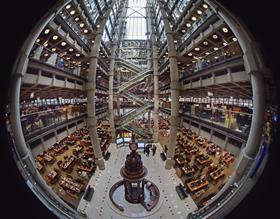 Speaking on Walsh's new appointment, Keith Stonell, managing director for Europe at Guidewire Software, told Insurance Times: "A big move in the insurance industry that's not about new chief executives jumping between the big carriers.
"An old associate of mine Nigel Walsh has gone from heading up Deloitte's insurance team to become the new managing director of Google's insurance business in North America.
"In his LinkedIn update, Walsh is absolutely right that the future of insurance lies in how insurers maximise data analytics to deliver greater value to their consumer and business customers.
"Should they be afraid of Google further investing in their insurance talent? I would say recruiting Nigel, who is passionate about transforming insurance for the better, is a very smart move - but Google may become less of a competitor than a collaborator for many insurers.
"Also, insurers can learn from and leapfrog big tech like Google if they steal their thunder around cloud computing, closed loop data analytics and bold digitisation that amplifies their superior strengths in human capital for unrivalled knowledge, experience and service capabilities."