Bermuda-based event attracting international speakers and leaders in insurtech space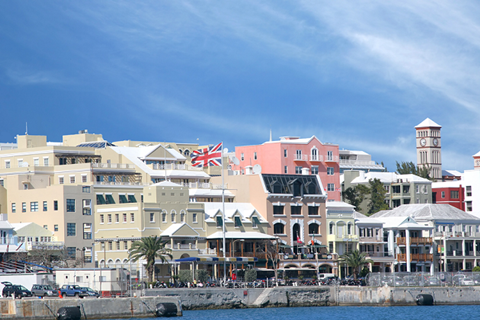 Global Reinsurance is delighted to announce Hamilton Insurance Group (Hamilton) as Lead Sponsor of newly-launched event GR: Innovation & Insurtech.
The event, which will be taking place on November 6th at the Rosewood Tucker's Point in Bermuda, will examine disruptive global technology trends and how the risk industry can capitalise on these.
GR: Innovation & Insurtech has been designed to bring an international audience to the Island to closely examine all aspects of insurtech and take lessons from those who are pioneering in this space around the world, as well as on the Island.
"Global Reinsurance's Innovation & Insurtech conference is the first such event for which Hamilton is the Lead Sponsor," said Kathleen Reardon, chief executive of Hamilton's Bermuda-based operations, Hamilton Re.
"As a Bermuda-based company whose mission is grounded in data science and analytics, we're pleased to support an initiative that will examine the effect that disruptive technology is having on the insurance and reinsurance industry, enabling conversation and networking among those charting the future of the sector," said Reardon.
The event, which is supported also by the Bermuda Business Development Agency (BDA), will be taking a deeper dive into the technological trends the re/insurance industry is seeing, examining both the opportunities and challenges and how the global market is poised to look to insurtech as it plots its evolution.
"One of our agency's major objectives is to bring quality industry events to the island to help attract investors and industry executives," said Jereme Ramsay, BDA Business Development Manager. Ross Weber, chief executive of the BDA will be joining the list of speakers at the event.
Already, GR: Innovation & Insurtech is attracting leaders in this space as speakers, including James Hobson, chief executive officer of Attune - the technology-enabled platform joint venture that Hamilton has established with AIG and Two Sigma; Andrew Yeoman, chief executive and co-founder of Concirrus; and Sam Evans, founder and general partner of Eos Ventures.
Expecting to attract 200 registrants to the launch event, we are already welcoming delegates from Chubb, Hannover Re, Guy Carpenter and insurtech startup Extraordinary Re.
Lunch and Networking during the event is sponsored by global IT solutions organisation, NIIT Technologies. Head-quartered in India, NIIT Technologies serves clients across the Americas, Europe, Asia and Australia.
For more information on the agenda, speakers, how to participate and registration, please visit the GR: Innovation & Insurtech website.