The settlement is in line with the Supreme Court judgment
Hiscox and the members of the Hiscox Action Group (HAG) have reached a settlement agreement following the conclusion of FCA's business interruption insurance (BI) test case in January.
The proceedings were brought by HAG members who had reported BI losses suffered as a result of the lockdown imposed by the UK government between March and July 2020 to mitigate the spread of coronavirus.
Led by film company Media Zoo, the HAG argued that their claims should be paid because Hiscox's BI policy wording insures against financial loss arising from an inability to use an insured property due to 'an occurrence of any human infectious or human contagion disease'.
In April last year, the HAG appointed Mishcon de Reya as its legal representative and secured funding from dispute risk management and litigation funding firm Harbour Litigation Funding to progress legal action.
Following this, in June, Mishcon de Reya formally began its arbitration claim against Hiscox Insurance on behalf of more than 400 policyholders – this targeted a pay out of almost £47m for HAG members' rejected BI claims.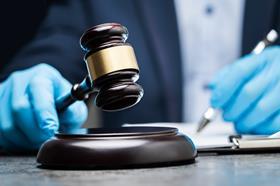 Private arbitration proceedings were agreed last August - these sought to determine matters between the parties that had not been resolved by the test case judgments.
The settlement, which will remain confidential, is in line with the Supreme Court judgment. The proceedings have now been resolved to the mutual satisfaction of all parties.
The HAG was involved in the FCA's test case, which was determined in a judgment by the Supreme Court in January 2021.
Along with seven other insurers, Hiscox participated in the industry test case that was heard virtually last July - this was initiated by the FCA in April 2020 to gain certainty on specific issues of law around the handling of business interruption claims arising out of the Covid-19 pandemic.