The current group chief executive will be succeeded by the insurer's chief financial officer
Insurer Hiscox has announced that its current group chief executive Bronek Masojada will retire at the end of 2021, following a 21-year tenure leading the firm.
The company's board has appointed Hiscox's chief financial officer – Aki Hussain – as Masojada's replacement from January 2022, subject to regulatory approval.
Masojada will remain in situ until the end of the year, enabling Hiscox to start the search for a new group chief financial officer to succeed Hussain.
Speaking on the news, Masojada said: "It has been an incredible privilege to lead Hiscox and be part of its journey over the last 28 years.
"The business is on a very strong footing, with market conditions the best we have experienced for many years and the time is right to hand over to new leadership.
"I have worked closely with Aki for the last five years and his impressive banking, telecoms and media experience make him a great choice to lead the business."
Masojada initially joined Hiscox as managing director back in 1993, following a stint at McKinsey and Company. He was promoted to chief executive in 2000.
During the course of his career, Masojada has also served as deputy chairman of Lloyd's, president of the Insurance Institute of London and master of the Worshipful Company of Insurers.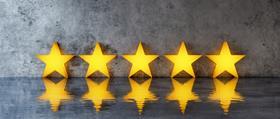 He has additionally sat on the board of the ABI since 2012 and is currently alderman for the ward of Billingsgate in the City of London.
Long-term potential
Hussain, meanwhile, joined Hiscox as chief financial officer in 2016 - he was also appointed to the insurer's board and is the chair of Hiscox Re and ILS.
Hussain, who is a also a chartered accountant following training at KPMG, has over 15 years of financial services experience gained across insurance, accounting and banking.
Prior to joining Hiscox, Hussain was the chief financial officer of Prudential UK and Europe. Other senior positions he has held include finance director for the consumer bank division at Lloyds Banking Group and finance director for the consumer division of NTL, now known as Virgin Media.
He additionally serves as an independent non-executive director and audit committee chair at Visa Europe Limited.
Hussain said that he is "honoured to be taking over the leadership of this dynamic company".
He continued: "I am excited about the long-term potential of our business - we have exceptional talent, a market leading position and a strong balance sheet.
"I would also like to thank Bronek for getting us here. The group's strategy of balance and diversification creates opportunities across all our business divisions.
"In big-ticket lines where rates are hardening, we have market-leading operations with decades of underwriting pedigree, while our long-term investment in digital trading means we are well poised to benefit from the explosive opportunity in retail."
Robert Childs, Hiscox group chairman, added that Hiscox's "board were unanimous in endorsing" Hussain's appointment as his "experience delivering for a variety of financial services organisations makes him well placed to capture the many opportunities ahead".