Malaysia, Indonesia, and Singapore were ranked in top positions in a country opportunity index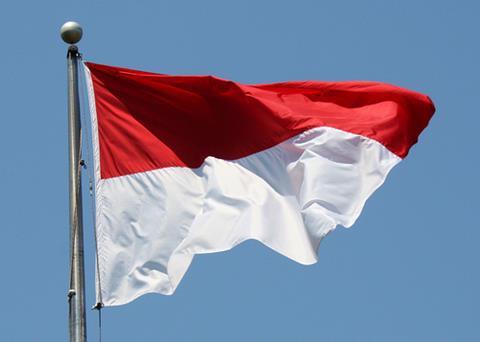 Twelve countries in the Asia Pacific region made it onto Aon's top 50 markets for property and casualty (P&C) insurance, ranked by gross written premium.
However, those 12 markets still only averaged 1.2% insurance penetration, comparing premium volumes against GDP values.
Figures come from the 14th edition of Aon's Insurance Risk Study "Global Risk, Profitability, and Growth Metrics".
China, the region's biggest market at an estimated $146bn gross premium was also dead-on the regional average of 1.2% penetration, level with smaller markets such as South Korea Thailand.
At the high end of the protection gap, still lacking P&C penetration were India at 0.6% and $16.27bn gross premium, and Indonesia with some $4.07bn P&C premium representing just 0.4% of GDP.
Note that Singapore's local P&C market of $2.28bn gross written premium represents just 0.7% of the Southeast Asian city state's GDP.
Country opportunity index
In Aon's country opportunity index, "Asian countries dominate the top positions", the broker said.
"For the fourth year in a row, Malaysia, Indonesia, and Singapore are ranked within the top five positions. All three of these countries have shown low combined ratios, healthy premium and GDP growth, and a stable political environment," Aon's study said.
Indonesia topped the ranking, showing a five-year combined ratio of 88.8%, annualised P&C premium growth of 12.3% and GDP growth of 6.8% over the same period, and a "medium" political risk score.
The Southeast Asian country has been a top quartile performer in Aon's study every year since 2013.
Tied with Indonesia for the top spot was New Zealand, which was also a top quartile performer last year, in the past five years showing a P&C combined ratio, annualised premium growth and average GDP growth of 96.2%, 6.1% and 5.1%, respectively over the same period.
Malaysia's P&C market ranked third, with a "medium" political risk assessment, 87.8% average combined ratio, 3.3% of premium growth and 6.9% GDP increases on average over the past five years.
Singapore was joint fourth ranked (tied with Mexico) enjoying a "low" political risk assessment, and five-year averages of 80.6%, 1.4% and 5.0% for its P&C combined ratio, premium growth and GDP growth.
Australia and Hong Kong also made it into the top quartile, ranked sixth and eighth, respectively.
"Note that the US, Japan, and most of Western Europe are in Quartiles 3 and 4. This Index suggests that to achieve strong insurance growth, it is best for insurers to look beyond the developed economies," the report added.
Line by line
For motor business, loss ratio outperformers among high growth markets included China (with some $111bn of motor gross premium), as well as Indonesia ($1.29bn), plus Venezuela and Mexico.
For property loss ratio performance, China ($18.76bn gross premium) and Indonesia ($1.88bn) were among the underperformers among high-growth countries.
For liability lines loss ratio performance, several Asian countries were listed among the high growth outperformers, including China ($15.91bn premium), India ($4.95bn), Indonesia ($900m), Taiwan ($566m) and Thailand ($474m).
Across all lines of business, Indonesia's combined ratio performance outperformed high-growth markets, Aon said, while China and India were both among the underperforming high growth markets.