Tony Gallagher, reinsurance broker Guy Carpenter's CEO of Asia Pacific answers GR's questions, as the region's reinsurance players meet for the annual SIRC rendezvous in Singapore
Are Hong Kong's travails in 2019 making Singapore into an even more attractive regional hub?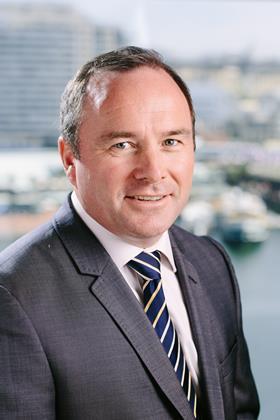 Each market has its strengths and weaknesses. Singapore and Hong Kong are two options but other centres regionally are also making a play to attract foreign investment.
My expectation is that over the coming years we will see a rise of other centres that will take advantage of lower operating costs and access to capital.
In the short term, Hong Kong's disruption will lead to opportunities around Asia Pacific, but I think, like any big city, it will recover and move forward as it has a very large economy next door.
Inadequate pricing within some Asia specialty business has prompted some re/insurers to quit this market. Do you see things differently and if so where do you see the opportunities?
Within a reinsurance portfolio you have a blend of geographic as well as product-based performance. The reinsurance market has changed over recent years where we are seeing reinsurers looking more specifically about the performance of specific company/ territory or line of business and either discontinuing or seeking improved terms.
In some speciality lines of business we have seen some markets exit, which will lead to opportunities for others where the terms of conditions or the underlying result may improve the overall performance. Marine has been the most obvious line of business in the past year where markets have withdrawn.
How has Asia Pacific's reinsurance market changed; can you point to signs it's maturing as well as growing?
The market in Asia is maturing every year with growing insurance penetration and new products, but in many markets it will still take a number of years until you would say the market is mature. The positive signs in the development of the reinsurance are when buyers start to restructure programs and review the tradeoffs between retaining risk and buying reinsurance.
It can lead to more excess of loss purchases where the insurers wish to retain more of the underlying profitable business. With the increased pressure on rates, the decisions around buying reinsurance or retaining will become more common, leading to a better discussion around the role of reinsurance for the portfolio.
Are there any particular lines of business for which you are forecasting greatest growth opportunities?
Regionally, the motor business has been a difficult market due to pressure on rate and increased claims costs, which are leading many companies to review the business. The motor business is an important driver in many markets and I would expect each market to work to fix the issue to improve the profitability of the class of business.
Other areas where I see growth are coverage around agriculture and cat. In more under-developed markets, governments and world organizations are developing products to support less-developed communities. Guy Carpenter is pleased to be a partner to support the development of products and finding strong counter parties.
Which markets are the hotbeds for insurtech innovation – and can you point to some success stories?
China is certainly making huge investment in insurtech with large amounts of investment in new products and ideas. In the region, almost every country and company has developed some form of insurtech platform with varying degrees of success. The size of the market is still small and many of the investments have not paid off but in the long term, this will become a thriving market.