The insurance protection gap in emerging Asia has been exasperated by insufficient protection through social security, according to Hong Kong-based reinsurer Peak Re
Insurance companies should rethink their approach to Asia's middle class and consider the vulnerabilities, saving patterns and needs of these emerging insurance buyers.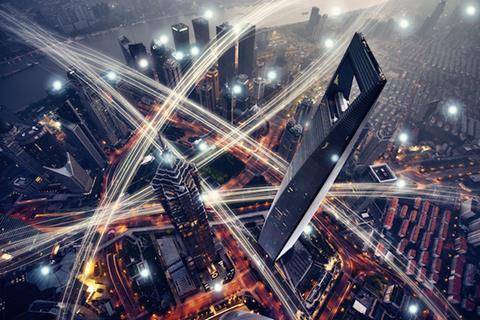 The insurance protection gap in emerging Asia has been exasperated by insufficient protection through social security, according to Peak Re.
The onus is on insurers, the reinsurer said, with an opportunity to be more innovative by creating products based on household priorities. Professional distribution channels are needed, Peak Re added, to reach out to these communities and boost their willingness to purchase insurance.
These were the key points made in the fourth edition of Peak Re's Insights 2019 report – "Access to Challenges to Financial Services in Emerging Asia: An Opportunity for now", which analyses the financial aspirations of Asia's 1.4 billon-strong middle-class demographic.
This number is expected to increase by 8% each year, to represent 54% of the global middle class in 2020, Peak Re emphasised. And Asia's emerging middle class are underserved by both social welfare and insurance companies, the report stressed.
Defining the emerging middle class as low-income and lower-middle-class households, the report stated that the group is vulnerable to financial distress, not well protected financially, and holding illiquid assets such as livestock, jewellery and property.
To pay for sudden expenses, retirement and long-term care costs they primarily rely on emergency finding such as their own savings and income, borrowings and disposal of assets. This can leave them with insufficient financial protection and heightens the chance of falling back into poverty, Peak Re explained.
Faster claims settlement from insurers could prevent households from dipping into their financial safety-net, something for which reinsurers could provide greater capacity for business growth to cedants, Peak Re suggested.
Arina Tek, vice president of market research and analysis at Peak Re and the author of the report, said: "The private sector can and must cater to the growing and more complex protection needs of the emerging middle class.
"To attract more households to purchase insurance, intermediaries and risk carriers need to promote risk prevention and mitigation tools, facilitate access to financial protection tools and increase these households' trust in insurance."
While the report finds that public schemes play a substantial role in protecting the lowest-income households, the emerging middleclass appear to be getting left behind, for example some households are no longer eligible to benefit from free public schemes.
Franz Josef Hahn, CEO of Peak Re, said that its report underlined the reinsurer's "unabated commitment to investing in research and sharing its findings with our business partners and the public at large".
It found that Indian and Pakistani households had more difficulty saving compared to other emerging Asian economies with larger households.
Tek added: "Without sufficient financial protection, the emerging middle-class households can easily lose financial security and have to accumulate wealth again. And they are facing more difficulties in managing and building wealth compared to more financial resilient households."