Smaller Asian insurers have had limited provision under reinsurance treaties to write professional lines business, relying on fac placements, something broker New Dawn Risk is trying to change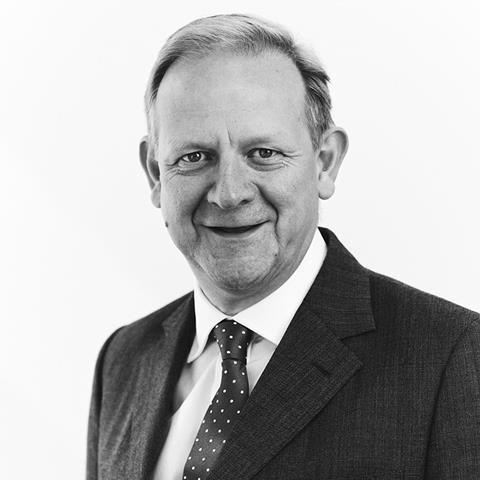 Treaty reinsurance has grown to be two-thirds of broker New Dawn Risk's business over the past six years, as the broker continues to build a footprint in the Middle East and Asia.
The broker is focusing on casualty treaty business in emerging markets, such as Southeast Asia, where local proportional reinsurance buyers have for a long time been limited in their liability offerings by treaties and facultative buying.
"We're helping our existing treaty clients transition from being dependent on facultative covers," Max Carter, New Dawn Risk's CEO (pictured), told GR.
An example of this is in the more challenging professional and financial lines, he explained, such as professional indemnity, cyber risk covers, and directors' and officers' liability (D&O).
"Smaller companies have limited provisions under their treaties to write professional lines business," Carter said. "They have relied heavily on fac support on every single deal in order to write that business."
This has held back insurers in Asia's emerging markets from offering a broader range of liability products, he suggested.
"The fac market is finite, and if you're operating in a competitive market, you're only as good as the best quote you get," he said.
"We go to companies like that, that have existing bouquet treaty arrangements offering good coverage for general liability but not for specialty liability business," Carter said.
"A standalone treaty, with much broader coverage, including general liability as well, is more attractive to the reinsurers, too," he added.
Carter is supported at New Dawn by Dermot Dick, head of treaty production. "Dermot's appointment is part of that desire to grow out our treaty profile internationally," Carter said.
"New Dawn has a footprint and we're keen to develop it, focusing on entrepreneurial specialist liability treaties. Small specialist intermediaries are increasingly those being considered for such business," Dick said.
"What Max wants me to do is take the significant foundations we already have, using expertise in marine, energy, property and property cat risk, and develop specialist areas where we see new products emerging," he said.
This means supporting product innovation through proportional treaty partnerships, providing specialist expertise primary firms can lack.
"Cyber is a good example of that," Dick said, drawing parallels with the development of terrorism and D&O business, adding: ""We're anticipating that SMEs in emerging markets will need cyber coverage."
Carter pointed to a new employment liability product.
"We're working with on local insurers to develop a scheme to provide insurance for all expatriate workers to protect them in the case of insolvency of their employers – repatriation costs and end of service bonuses. That's applicable to countries that have high expat workforces like Singapore," he said.
Such products are already tried and tested in Middle East markets, Dick noted, providing liquidity by using insurance to free tied-up collateral in government-run programmes.
"In some cases, those governments can't afford to run those programmes. They're looking to move their responsibilities into the private sector," he added.
Southeast Asia is a focus for the broker. Dick highlighted Indonesia in particular.
"Domestic demand has driven enormous economic growth in Indonesia," he said. "The government has shown increased interest in private sector solutions. Due to the rising population and increased demand on medical services they're willing to look outside for partnerships."