The rating agency reports that reinsurers across MENA and Sub-Saharan Africa report topline growth, despite persistent or heightened economic challenges.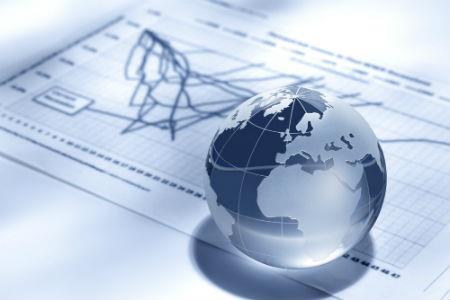 AM Best has compiled a number of reports on the state of the global reinsurance sector, including insights into the health of reinsurers across Middle East and Africa (MENA) and Sub-Saharan Africa.
MENA reinsurers are growing their top line, generally speaking, according to the rating agency, although some challenging economic conditions persist for most.
Meanwhile the declining creditworthiness of many Sub-Saharan African debt issuers has led to increased asset risk for the region's reinsurers, AM Best warned.
This environment will test the resilience of the continent's reinsurers' balance sheets, according to the ratings firm.
MENA markets
AM Best offered the following as "key takeaways" for MENA market reinsurance.
Double digit growth in gross written premium reported at year end 2022, with reinsurers citing favourable global reinsurance pricing trends, inflation, new business opportunities and corrective action to rates and terms and conditions as the leading drivers.
Reinsurance capacity for the region remains plentiful, soft through global reinsurance regionally domiciled reinsurance and carriers domiciled in Africa and Asia.
Regional reinsurers are further adapting pricing and modelling capabilities following greater incidences of weather related losses.
Operational challenges and deteriorating risk landscapes, particularly for non-oil producing countries continue to widen the ratings gap between reinsurers in the region.
"Reinsurers domiciled in the Middle East and North Africa (MENA) region continued to benefit from positive pricing momentum over the recent renewal periods, albeit to a lesser extent than the global reinsurance market," AM Best said.
"The reinsurance pricing environment in the region largely reflect global reinsurance trends, though local factors have also contributed – including rising claims inflation, elevated frequency of large losses and weather-related events, and improved underwriting discipline of reinsurers," the report said.
The operating landscape of the MENA reinsurance market has shifted in recent years, the report continued.
The region is not homogenous and counties are facing fresh and varying challenges, varying from supply chain or inflationary pressures in some countries, to political instability in others.
For example, inflation varies significantly by country, the report noted, ranging from just 0.6% in Oman, to 38% for Turkey, as of June 2023.
"A primary different differentiator is between the hydrocarbon producing economies and those that import energy," AM Best noted.
Sub-Saharan Africa
The rating agency released one of its Best's Market Segment Reports, entitled: "Heightened Macroeconomic Challenges for Sub-Saharan Africa's Reinsurers While Underwriting Performance Remains Resilient".
AM Best offered the following as "key takeaways" for Sub-Saharan African reinsurance.
The declining creditworthiness of many African debt issuers has led to increased asset risk and will test the resilience of sub-Saharan Africa's reinsurers' balance sheets.
Despite challenging macroeconomic and political conditions, underwriting results remain resilient.
Even with solid growth in capital in recent years, the capacity offered by Africa-domiciled reinsurers remains insufficient to meet market demand and local players often rely on support from global reinsurers.
A trend of increasing severity of adverse weather events is changing the natural catastrophe dynamic for the region and affecting reinsurers' risk appetites.
High commodity prices and double-digit inflation has hit African markets hard in the past year, following hard on the heels of Covid-19, mean "significant headwinds" for African reinsurers, AM Best observed.
Debt issuance in other currencies, primarily US dollar, is hitting creditworthiness across emerging markets in the present high interest rate environment.
This is illustrated by the first chart below, showing the weakening position of several Sub-Saharan African currencies.
On the other hand, African reinsurers' combined ratios have held up reasonably well in recent years, which can be seen on the second chart below (both taken from the report).
The improving rate environment globally for reinsurance has enabled this "robust underwriting profitability", the report noted.
Click here to download the Sub-Saharan Africa reinsurance report in full, and click here for the compilation report on global reinsurance markets.