Andy Marcell will lead Aon's commercial risk and reinsurance broking business, part of a restructure for its "Aon United" strategy.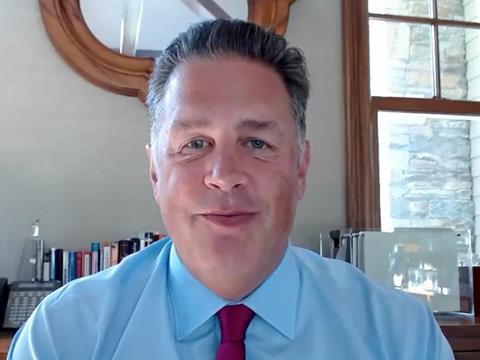 Aon has named Andy Marcell as its new CEO of commercial risk and reinsurance.
Marcell's appointment is part of the reinsurance broker's "Aon United" integration strategy.
Those plans divide Aon's activities into two parts: risk capital and human capital.
The other senior appointment is Lambros Lambrou, who will lead the other side of its business, as Aon's CEO of human capital, responsible for health, wealth and talent.
Both appointments, but particularly Marcell's, have overlap with previous roles. Marcell was previously Aon CEO of reinsurance solutions; Lambrou has been its CEO of commercial risk.
Both men will continue to report to Aon's president, Eric Andersen.
"Andy is a proven performer who has reinforced Aon's leadership position in the reinsurance space, while also pioneering the application of reinsurance risk management strategies to our commercial client base," said Andersen.
"This move is intended to build on that momentum and bring together a unified risk analytics team to create new market capacity for long-tail risks like climate and cyber," he added.
Marcell's appointment under the Aon United strategy includes a plan to integrate traditional reinsurance solutions more broadly across the broker's corporate client relationships.
Reporting to Marcell under the new strategy will be an advanced risk analytics team, staffed by technology and data experts drawn from the reinsurance and commercial risk teams.
"We're dealing with a new era of volatility and clients are looking to us to help them make better decisions that protect and grow their business," Marcell said.
"Integrated oversight of our Commercial Risk and Reinsurance Solution Lines will further strengthen our data and analytics capabilities and help us innovate faster to create enhanced solutions for our clients," Marcell added.
The goal is to boost Aon's modelling, data and analytics in some key risk areas and lines of business – those relating to climate change, intellectual property, cyber terrorism and supply chain disruption.
"Our firm is continuously evolving to better serve clients, and this announcement is further proof of the progress we've made on our Aon United journey," said Aon CEO Greg Case.
"Lambros and Andy are exceptional leaders who always put the client at the center of our approach and work across the firm to deliver the best Aon has to offer. Our ability to rotate them into broader, more integrated leadership roles will create exciting new opportunities for colleagues and unlock new forms of value for clients," Case added.