Investment manager Castlelake said it believes aircraft non-payment insurance has the potential to unlock attractive financing increasingly out of reach for many aircraft buyers and owners.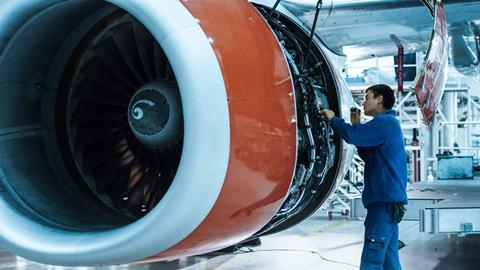 A new aviation-focused managing general agent (MGA) has been launched by Fidelis MGU and alternative investment manager Castlelake.
Itasca MGA is formed jointly by Castlelake, a global alternative investment manager with 18 years of experience financing, managing and investing in aviation assets, and Pine Walk Capital, a specialist subsidiary owned by specialty insurance and reinsurance firm Fidelis MGU.
Its founders said that Itasca would focus on underwriting, structuring and managing risk associated with secured commercial aviation financing.
It will do this on behalf of Fidelis MGU and Itasca Re, a Bermuda-licensed reinsurance company established by Castlelake that specialises in insurance-backed financing for buyers and owners of commercial aircraft assets.
"In the context of the current market, we believe aircraft non-payment insurance has the potential to unlock attractive financing that is increasingly out of reach for a large subset of aircraft buyers and owners," said Armin Rothauser, partner, asset-backed direct lending at Castlelake.
To support airline and lessor customers, Itasca MGA plans to use insurance provided by Fidelis Insurance Ireland DAC and Fidelis Underwriting, alongside Starr Europe Insurance and Starr Europe Insurance, with the latter two continuing to be reinsured by Itasca Re.
"We are excited to partner with the experienced Fidelis MGU team to establish this specialised MGA and expand the reach and capacity of Itasca Re's solutions to attempt to address this growing demand," Rothauser added.
Since its launch in 2017, Pine Walk has established seven MGAs offering custom underwriting and operational and regulatory frameworks focused on closely defined business lines.
Itasca MGA, Pine Walk's eighth MGA, expands its distribution into the specialised aviation sector and provide Fidelis scope to add further aviation industry exposure to complement its existing portfolio, the firm said.
"We're excited to welcome the Itasca MGA to the Pine Walk Group and support its innovative solutions," said Rinku Patel, group chief operating officer of Fidelis MGU and CEO of Pine Walk.
"Fidelis MGU and Pine Walk are continually looking for ways to strengthen our underwriting portfolio. The launch of Itasca MGA brings further market leading expertise and distribution into the Group and further underlines Pine Walk's ambitious growth agenda over the next five years," Patel said.
Richard Coulson, Fidelis MGU's CEO of insurance and deputy group chief underwriting officer, added: "We look forward to combining Pine Walk's specialized services with Castlelake's aviation expertise and Itasca Re's insurance market experience to accelerate and broaden the scope of clients the Fidelis Group's bespoke aviation solutions reach."