Richard Coulson has been promoted to deputy group CUO, remaining in his secondary role as CEO of insurance.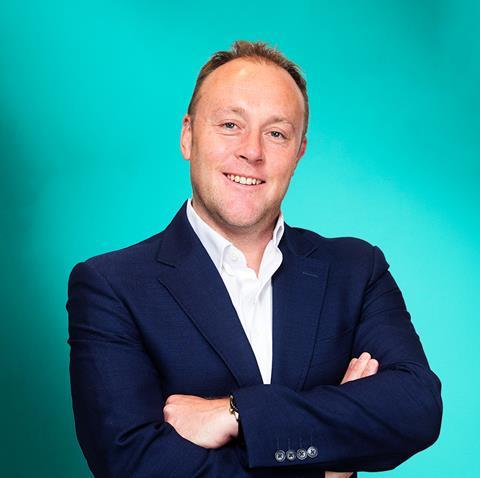 Fidelis MGU has made a slew of senior promotions, including three to senior executive roles, with immediate effect, the Bermuda-headquartered managing general agent / underwriter has announced.
Richard Coulson (pictured) has been promoted to deputy group chief underwriting officer (CUO), remaining in his secondary role as CEO of insurance.
He was most recently UK CUO since 2021, overseeing all business written from London and the Group's Insurance lines.
His responsibilities will expand to include assisting with the management of Fidelis MGU's global underwriting portfolio across all lines of business, the Hamilton, Bermuda-based company said.
Coulson joined Fidelis in 2015 at the time of its launch as head of speciality and has since held multiple executive positions at the company.
Michael Davern, who was most recently its deputy UK CUO will be taking over the role of UK CUO from Coulson.
He remains in his role as group head of direct and facultative property, energy and construction, leading the management of the UK portfolio.
A former actuary, Davern moved into underwriting at Catlin Syndicate, progressing to underwriting manager. He joined Fidelis in 2020 as a senior underwriter.
Matthew Bellamy has been promoted to deputy UK CUO, the company said.
He will continue his role as director of underwriting for the group with responsibility for underwriting data, systems, process and reporting.
Bellamy began his career in the industry at Amlin as a US property treaty underwriter.
He joined Fidelis in 2019 as a senior underwriter, from Acappella Syndicate 2014, where he held multiple senior roles on the property treaty team and was deputy active underwriter.
Fidelis MGU has also promoted Jamie Cann to head of aviation and space, Savannah Thompson to head of political risk and Abigail Wilkins to head of airlines recognising their leadership in these lines of business and the significant expansion of these portfolios.
Richard Brindle, executive chairman and CEO of Fidelis MGU, said: "It is an exciting time for Fidelis MGU as we take advantage of our separation from the Fidelis Insurance Group to redouble our focus on underwriting and our balance sheet colleagues complete a successful first earnings release as a public company.
"These promotions recognise the fantastic contributions that these colleagues have made in executing our plans for growth and profitability our We are constantly looking for ways to recognise our talent and to strengthen our underwriting teams for the commitment and hard work they have shown.
"Congratulations to all on their promotions and I look forward to their continued success," Brindle added.