Reinsurance broker Howden Tiger provided analysis jointly authored by Michelle To, head of business intelligence, and David Flandro, head of industry analysis and strategic advisory.
Howden Tiger has provided its interim view of the reinsurance market. There is scope for greater optimism in the sector if the rest of 2023 proceeds as expected, the reinsurance broker summed up.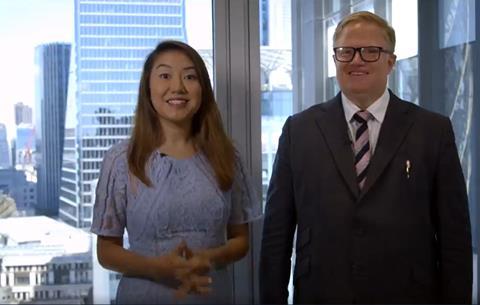 The market analysis – accompanied by charts and a video presentation – was jointly authored by Howden Tiger's head of business intelligence Michelle To, and David Flandro, head of industry analysis and strategic advisory.
"Multiple positive factors influenced results in the first half of the year," said To.
These were led by strong underwriting performance, driven by premium growth and stable reserves, leading most carriers beat analysts' consensus estimates, according to Howden Tiger.
Global underwriting performance improved slightly in the first half of this year, most notably for reinsurers, who saw premium and pricing levels rise healthily.
Primary insurance cedents retained more risk however, due to the higher reinsurance costs, the broker assessed.
The sector has seen "upwards of $50bn of insured catastrophe losses" for the year so far, To noted. She also acknowledged "strong headwinds in the US personal lines market".
Capital is recovering from the low levels of 2022, the broker suggested, as investment returns stabilised, and higher returns on capital and economic value added are anticipated.
"Reinsurers have had a tough go of it during this cycle, and so have insurers. We estimate that for the first time in this cycle, reinsurers should exceed their cost of capital, creating economic value added, on a forward basis," Flandro said.
"In summary, it's clear that insurers and reinsurers can create economic value in this environment, if they use reinsurance effectively and allocate portfolios strategically. Capital levels are recovering and should have stabilised back to previous levels if we have a normal second half," he continued.
"A large portion of the second half really depends on catastrophe losses in hurricane season, which are in turn a function of climate change and the El Niño cycle," Flandro added.