Insurance firms must build 'technology with a heart' and maintain 'a human touch' to avoid 'alienating' consumers, says insurer board member
The Covid-19 pandemic and the insurance industry's response to it have worked to accelerate sector-wide digitalisation – as a result, the industry is now at a "crossroads," approaching the edge of a revolution according to Sirma Boshnakova, a member of the management board at Allianz SE.
Boshnakova shared her perspective during a keynote address on day one of the Insurtech Insights Europe conference on 15 March 2022, titled A seamless and borderless world: Building technology.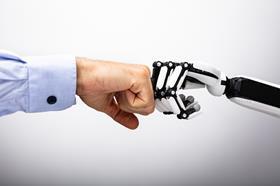 Addressing delegates at hotel the InterContinental London – The O2, Boshnakova explained that Allianz SE had reinvented its business model as a result of the pandemic.
She said: "At this very moment, we are at the edge of a revolution of the insurance industry. We are at a crossroads and it can go two ways.
"The first route is to push digitalisation as a purpose in itself – but, there is a clear risk of alienating the consumer even more.
"The second route is about building technology with a heart, starting with what's important to our customers.
"It is about taking all [the] benefits from digitalisation, artificial intelligence usage, bid data and so on and combining it with a human touch. I believe in the sustainability of this second route."
A human touch
Boshnakova believes the future of insurance is centred around a combination of technology, insurance and digital services that are mixed together with a human touch.
"It's about addressing all of customers' needs – instead of just fixing a problem – and providing peace of mind throughout their daily lives," she said.
"Building technology with a heart is the only sustainable route for insurance and this is the type of legacy I would like us to leave for the next generation."