Lloyd's boss admits some claims could take years to settle but believes that the marketplace is in a strong position to withstand this
The ongoing conflict between Russia and Ukraine will inevitably result in "major losses" to the market in 2022 that could take years to settle, according to Lloyd's of London's chief executive John Neal.
In a press briefing yesterday (24 March 2022) on its full year 2021 financial results, Neal said: "It will be a major event, there is no doubt that there will be losses that materialise from the war in Ukraine and it will take quite a long time to evaluate what those might be."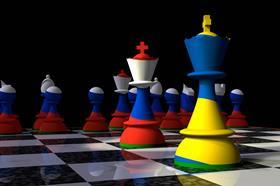 Neal explained that there is also likely to be a lengthy litigation period for aviation claims.
He continued: "Sadly, when you find yourself in new uncharted territory you end up with degrees of complexity, so there will be a significant debate over what is insured, what isn't insured.
"There will be debates over the notes of cancellation – when they were issued and not issued and so some of these settlements ending up in court, to me, feels inevitable.
"We are of a mindset of trying to deal with and pay for claims but if you think of the complexity of war and associated implications, some of that is going to find its way to the courts – it will be years."
He believes that compared to evaluating Covid losses, these will be much more difficult.
"In the half year [results], we will start to see estimates emerging," he said.
Business underwritten by the Lloyd's market in Ukraine, Russia and Belarus currently represents less than 1% of Lloyd's of London's global footprint.
Direct and indirect claims are expected to fall within manageable tolerances and will not create solvency challenges.
But Lloyd's is in close dialogue with its market partners to understand these exposures.
Strong and confident
Speaking about the Russia-Ukraine war, Lloyd's chief financial officer Burkhard Keese said it had increased Lloyd's profile of political risk, trade credit and cyber.
"The immediate exposures are constantly under review, this will be a major loss for the market in that it will take a long time to develop, but claims are expected to fall within manageable tolerances and not create solvency challenges."
To mitigate this risk, Keese explained that Lloyd's adopted a proactive risk management procedure, as well as engaging with government to harmonise risk sanctions.
"In this context of a political uncertain environment, resilience is the most important toolkit you have in your hand and with our solvency ratio of 3.88%, our super strong reserves and robust underlying profitability we are well prepared for whatever is coming, resilient and strong and that is the reason we are confident," Keese said.
Lloyd's continues to work in lockstep with governments and regulators around the world to support and implement a complex series of sanctions on the Russian state.