A "dramatic change" to the executive leadership of R&Q would create a "major distraction", insists shareholder
Vida Capital Management, which manages funds owning approximately 9.07% of the outstanding shares of R&Q Insurance Holdings Ltd, has offered its support of the current executive chairman, William Spiegel, the management team and the Board of R&Q.
It follows an open letter by fellow shareholder Phoenix (which has a 12.2% holding in the company), which said R&Q co-founder and former chair Ken Randall should be appointed in his place.
R&Q's former suitor Brickell also offered its backing to calls for the removal of Spiegel.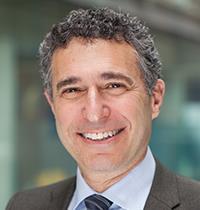 William Spiegel
Brickell said that it remains "very supportive" of the specialty legacy provider but was "very concerned about the recent significant deterioration of the business", adding it has "lost confidence in the ability of R&Q to deliver on its potential under its current leadership" as a result.
Vida Capital, however, has broken ranks.
"We believe a dramatic change to the strategy or to the executive leadership at this time would be counterproductive and would create a major distraction for the company," it said in a statement.

"This is especially true after the successful recent capital raise, which allows the company to focus on execution of its strategy without the fundraising and merger distractions of the last year.

"We look forward to seeing the results that the team can deliver going forward."
In May, shares in R&Q dropped by nearly a third as news broke that Brickell, backed by Miami-based alternative investment firm 777 Partners, was backing out of its proposed buyout of the firm.
The acquisition had valued the business at about £482m, but the deal was dropped after what Brickell alleged was a "material breach" by R&Q.
On 14 June 2022, R&Q announced a settlement relating to Brickell's proposed acquisition, which included a payment by R&Q of $1.25m to Brickell as a contribution towards costs.