Putting younger professionals at the centre of the London insurance market's modernisation is LIIBA's focus for 2023
Putting insurance brokers – particularly younger professionals – at the centre of the London insurance market's modernisation is the focus of broker body LIIBA's new agenda for 2023.
In its agenda document, the London and International Insurance Brokers' Association (LIIBA) said that brokers' participation in the Future at Lloyd's programme, delivering the new version of PPL and the drive to get people back into Lloyd's underwriting room would see brokers taking a central role in reshaping of London's insurance trading environment.
However, the body is emphatic that the younger generation of market practitioners must be brought to the fore in terms of voicing their ideas for the market's development.
Changing demographics
LIIBA's CEO Christopher Croft said it was important to ensure that discussions about change and modernisation are driven by market participants of the future.
"Baby Boomers and Generation X are giving way to Millennials and Zoomers," he explained. "These are people who have no concept of a world without the internet or 24/7 connectivity. We need to listen to their views as we collectively build the marketplace of the future.
"So we will create a focus group to lead this work that reflects the changing demographics we are embracing."
With change high on LIIBA's new agenda, LIIBA's members will concentrate on supporting the roll-out of a new version of PPL, due in February, while working towards the launch and adoption of the latest version of the market reform contract by end-September.
"Having spent much of our energies in the last two years reacting to external change, we believe 2023 will see the London insurance market focusing on shaping its own destiny," continued Croft.
"We're about to go through a period of considerable change in terms of our trading environment. The new version of PPL and Future at Lloyd's are tangible manifestations of the market's drive to evolve."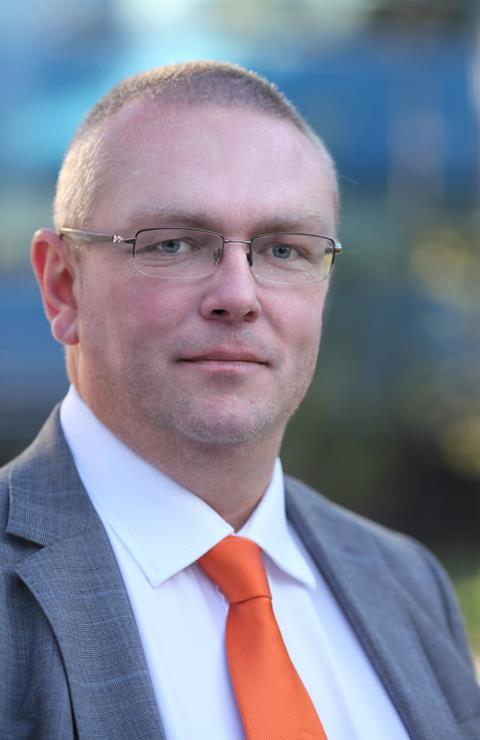 Christopher Croft
Back to business as usual
In addition, LIIBA's members are keen to see the full restoration of face-to-face trading in Lloyd's underwriting room.
LIIBA's plan is to work with the Lloyd's Market Association and Lloyd's to agree a common purpose and strategy for face-to-face trading recognising and build on broker Tyser's recent initiative to support trading in the room.
Croft said the Russia invasion of Ukraine had postponed the return to business as usual that many had been hoping for in 2022. But he thought the industry had risen to the challenges the changing geopolitical landscape presented.
"As a market, we're sometimes guilty of overlooking our success. While the global economy at large teeters on the brink of recession, our market has continued to grow; continued to provide jobs; and continued to contribute significantly to UK GDP.
"The recent renewals season has been challenging but brokers and underwriters, working together, have found solutions to their clients needs. That is what London does best.
Other key areas of work for 2023 will be ongoing lobbying as Financial Services & Markets Bill and working with FCA to ensure its new competitiveness objective delivers a pragmatic new approach to regulation.
LIIBA will also continue to run diversity and inclusion initiatives that allow our smaller members a chance to participate in the wider cultural change. 80% of LIIBA's membership employ 50 or fewer people.