Howden Group boss describes deal as 'a decade in the making', completing the 'missing piece of our UK broking strategy'
International insurance broking group Howden has agreed to buy independent broker Aston Lark from Goldman Sachs Asset Management and Bowmark Capital, subject to regulatory approval.
The deal, Howden's largest acquisition to date, will create a UK business that manages over £6bn of gross written premium across more than 1.7 million policyholders that are served by over 5,000 employees from 160 locations in the UK and Ireland.
Following the acquisition, Aston Lark will operate alongside A-Plan and Howden UK – the three businesses will provide services across personal lines, commercial, schemes and affinity, health and benefits, corporate and specialty.
In terms of senior leadership post-acquisition, Aston Lark chief executive Peter Blanc will become executive chairman of Howden's UK retail broking operations, while current A-Plan chief executive Carl Shuker will be appointed chief executive of the new platform.
Andy Bragoli, chief executive of Howden UK, will lead Howden's international specialty business.
The management team will report into Jose Manuel Gonzalez, chief executive of Howden Broking Group.
David Howden, chief executive of Howden Group, described Aston Lark as "the missing piece of our UK broking strategy".
He continued: "The completion of our UK broking platform is a deal a decade in the making and I'm thrilled that Aston Lark's highly respected and experienced management team has chosen Howden as its final home.
"Today's announcement enhances our position as the credible alternative of scale for clients and a magnet for the very best talent in the industry.
"Not only is Aston Lark the missing piece of our UK broking strategy, but our new strengthened platform signals a new beginning for the group, accelerating our significant international ambitions by bringing a fresh and energetic dynamic to all our markets and even greater value to our clients."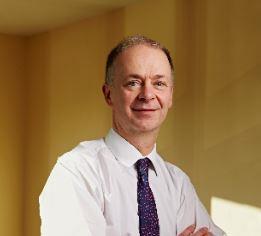 Finding a forever home
Aston Lark specialises in complex commercial and private client insurance and employee benefit advice, placing over £1bn of gross written premiums for 200,000 clients.
Speaking on the deal, Blanc said: "I've always been determined to make sure that the business we have been building in Aston Lark finds its forever home and I'm absolutely delighted to have done that through Howden.
"My thanks go to Goldman Sachs Asset Management and Bowmark Capital for allowing me and my management team to choose the right home for us. Together we will be the major force in the UK broking market and I'm extremely excited about what we can achieve over the coming years. Our combined products, services and footprint will enable us to capture every customer in the market.
"The Aston Lark culture of care for clients, employees and insurers resonates throughout Howden and this could not be a better fit.
"Our leadership team is looking forward to working with everyone at Howden as we become the very best broker in the market. We embarked on an exciting growth journey six years ago and have gone from placing £100m of premium to £1bn. We'll continue to seek high-quality acquisitions and talented individuals to join us as we become part of this amazing story."
Michele Titi-Cappelli, managing director in the private equity business within Goldman Sachs Asset Management, added: "The new partnership with Howden positions Aston Lark to continue building upon [its] strategy of becoming a leading client-centric UK insurance broker.
"We wish Peter, the broader management team and Howden Group Holdings the very best for the continuation of the journey."
Julian Masters, managing partner at Bowmark Capital, said: "It has been a privilege to work with Peter and the team since Bowmark first invested in the business in 2015.
"Over the past six years, we have supported a successful buy and build strategy, with 50 acquisitions, and employee numbers having grown eight-fold to 1,600 today.
"We are incredibly proud of the business that we have collectively built and see Howden as the natural partner for Aston Lark in the future."
Goldman Sachs Investment Banking Division and Macquarie Capital served as financial advisers for the deal, while Latham and Watkins served as legal counsel to Goldman Sachs Asset Management, Bowmark Capital and Aston Lark.
The management team of Aston Lark were advised on the sale by Eversheds Sutherland and PricewaterhouseCoopers (PWC). Reinvestment advice was provided by Jamieson Corporate Finance, DLA Piper and PWC. Howden was supported by Weil, Gotshal and Manges, Norton Rose Fulbright, and PWC.