Questions raised as NFIP braces for Hurricane Harvey hit with pending deadline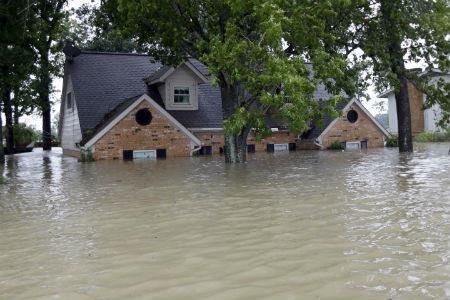 Hurricane Harvey made landfall late Friday night on the Texas coast category 4 winds of 130 mph. Damages are expected to reach $30bn, according to Bloomberg.
Hurricane Harvey is the first major hurricane to make landfall in the U.S. since Hurricane Wilma in 2005, and the first category 4 hurricane to make landfall in Texas since 1961.
According to AIR Worldwide, roughly 22% of crude oil production and 23% of natural gas production in the Gulf of Mexico was shut down on Friday; and more than 300,000 residents were without power throughout the state on Saturday.
While total loss is expected to reach the tens of billions, insured loss is expected to sit at a much lower level of $4bn due to the lack of flood insurance penetration – a nationwide issue.
AM Best highlighted that much of the $4bn will fall on the National Flood Insurance Program (NFIP) – which is currently marked by a nearly $25bn debt and is set to expire next month.
Then US lobbying group SmarterSafer recently released a proposal to Congress outlining how it should improve and update the NFIP by using a framework with a multi-pronged approach.
With this said private insurers operating in the area will still be significantly impacted by Hurricane Harvey, RMS vice president Pete Dailey said in a blog post on the event: "Despite a lack of flood insurance penetration nationwide, the availability and uptake of flood coverage is slowly on the rise as the private flood market expands."
He added: "Texas is among a handful of states where private insurance companies have established some traction for a new line of flood insurance products."
In a review of P&C insurers most likely to be impacted, Moody's outlined that regionally focussed carriers were most vulnerable.
While State Farm has over $1.8bn direct premiums written in Texas for homeowners' insurance, this constitutes only 10% of its total premiums written. For Texas Farm Bureau Underwriters however, 100% of its $239m direct premiums written are concentrated in Texas.
On the commercial property front, Germania Mutual has 100% of its $289m direct premiums written concentrated in Texas. CNA is the largest commercial property insurer with $523m in direct premiums written – a 12% concentration in the State.
Referencing some of the key primary insurers likely to be impacted – namely State Farm, Allstate, Farmers Exchange, CAN, Liberty Mutual and AIG – Moody's senior analyst Jasper Cooper said: "We expect that these large national carriers will have the capacity to withstand a significant event based on careful monitoring of their coastal exposure, geographic diversification, high quality reinsurance protection and strong capital bases owing to a decade free of severe catastrophes."
Mayer Brown partner Will Glassey added that through it all, the event may highlight the need for better property and business protection in the State and across the US: "As much as the short-term financial losses and personal tragedy caused by Tropical Storm Harvey are showing every sign of being truly colossal, there is always – perhaps perversely – a silver lining for insurance and reinsurance markets in such catastrophic events, however significant, in that they provide an opportunity for the market to demonstrate the smooth operation of payment mechanisms, and the long-term value of catastrophic property and business protection cover."