As primary insurers restructure amid the eurozone crisis, reinsurers could help balance battered financial books.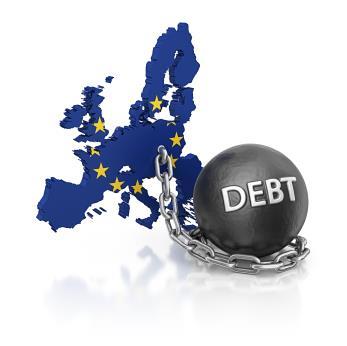 As John McFarlane, the former chief executive officer at Australia and New Zealand Banking Group, toured the offices of his new company's biggest institutional shareholders he could finally understand the scale of the mess he had inherited.
A month after Aviva chief executive Andrew Moss had become one of the most high-profile scalps of April's shareholder spring, the chairman designate was told in no uncertain terms that the insurer had too much invested in beleaguered eurozone countries such as Italy.
The shareholders were angry that Aviva had become bureaucratic, complicated and had spent so much of investors' money - £1.3bn ($2.02bn) - on restructuring the business over the previous five years, when dozens of business segments remained in poor health.
By July, McFarlane had come up with a "more realistic programme" in one of a number of none-too-veiled attacks on Moss and his love of snazzy-sounding but redundant catch-lines such as "Aviva Europe making a quantum leap". Sixteen businesses, consuming around £6bn of the company's capital, would be sold to strengthen Aviva's balance sheet.
"We have listened to shareholders and they expressed concerns about our share price, said the business was too complex and that we are too exposed to the eurozone crisis," said McFarlane. "We will only stay in areas where we can win."
Whatever the rights and wrongs of Moss's tenure, Aviva is not alone among primary insurers in reorganising itself in response to the eurozone disasters. Groupama, for example, is selling its UK business to shore up its capital to absorb any financial problems in Europe, while Insurance Australia Group has put its loss-making British arm under review for a possible sale.
Reinsurance reviews
As insurers change their strategies, so the way and amount of reinsurance they purchase could change. In its 2011 annual report, Aviva says it reviews its reinsurance annually at "both business unit and group level" and through "retained risk exposure profile".
Given that up to a third of Aviva could soon be siphoned off it might be that the group will have to buy less reinsurance. The knock-on effects of the crisis for their secondary cousins will, then, be fully felt when their clients have slimmed down.
If things in the eurozone were to deteriorate further, the reinsurers could step in and provide capital relief to the primary insurers

Sam Dobbyn, AM Best
Marc Beckers, head of Aon Benfield Analytics for Europe, Middle East & Africa, says: "You've got to particularly look at the eurozone crisis in terms of [insurance] firms that have invested heavily in real estate or those invested in Spain.
"Several companies have suffered from a credit rating perspective. Those that invested in countries that have been affected by the crisis won't be able to buy as much reinsurance."
Beckers points to the recent downgrade of Spanish insurer Mapfre.
In June, Fitch lowered Mapfre's credit rating by two notches from BBB+ to BBB-, pointing out that more than half of its turnover derived from its home market and that the insurer had €9.2bn ($11.3bn) invested in Spain's risky-looking sovereign bonds.
Beckers is not alone in his opinion that reinsurers have yet to see a real hit on their finances as a result of the crisis.
In a recent report, ratings agency AM Best argued that the severe monetary responses had helped cushion the industry against some of the more extreme catastrophe losses, such as the New Zealand earthquakes.
"Despite the tense financial environment of the past few years - highlighted by the European sovereign debt crisis - reinsurers' balance sheets have actually benefited from the decline in interest rates, as unrealised gains helped to soften the erosion of capital from underwriting losses," continues Beckers.
Manageable exposure
AM Best associate director of analytics Sam Dobbyn says the European big four of Munich Re, Swiss Re, Hannover Re and SCOR are all strongly capitalised and have "very manageable exposure to eurozone debt and financial institutions".
Previously, this oversupply of reinsurance has meant that rates have been "reasonably subdued", as Dobbyn puts it, in areas such as non-catastrophe. A big concern is that as smaller insurers look to cut back on reinsurance and larger clients offload risky units, demand could fall further, exacerbating the problem to the extent that rates flatten or even soften.
However, should insurers struggle to get the prices they want for businesses - which is highly likely given that the likes of Aviva and Groupama look like forced sellers - then upping reinsurance levels might be a vital option to de-risk the balance sheet.
Dobbyn says: "If things [in the eurozone] were to deteriorate further then the reinsurers could step in and provide capital relief to the primary insurers. In a situation of financial stress, to start taking on the insurance risk on your own would be quite a brave move."
Accountancy firm PwC partner Mark Humphreys agrees with this, particularly as other sources of capital such as the banks are largely closed.
"There is a view that reinsurance buying has been on the decrease. Now insurers might increase their purchasing because of the crisis," he says. "If you look at the capacity of reinsurance available in the market, the question for a primary insurer is whether to err on the side of caution when there are so few [capital] options out there at the moment."
Reinsurers could also look to diversify their own portfolios and buy-up brokers and certain operations owned by primary insurers. For example, Swiss Re teamed up with private equity giants Apax and PAI earlier this year to offer a reported €600m for Groupama subsidiary Gan Eurocourtage.
Groupama had been asked by French regulators to improve its capital position because of fears over the group's exposure to sovereign debt. This is one of the reasons why Groupama's credit rating was cut to junk status by Standard & Poor's in June.
German insurer Allianz eventually snapped up Gan's property and casualty brokerage operations, while Switzerland's Helvetia Assurances paid €38.5m for its marine insurance portfolio.
JP Morgan analyst Michael Huttner says that insurers might not be comfortable with the idea of reinsurers buying their businesses, no matter how much they need the cash.
"It's important for reinsurers to diversify, it really helps their business models," he says. "But I'm just not sure about competing with clients unless they're just small acquisitions. I'm not sure how I would feel if I were a primary insurer and saw my reinsurer competing with me."
Primary market players with large life books might be more keen to see the secondary market take burdensome closed blocks of life insurance from them.
Swiss Re has been doing this via its Admin Re arm, buying 40 blocks since its inception in 1998 and boasting on its website: "A company and its shareholders [can] exit a line of business or market and redeploy the resulting capital and available resources to core operations or new ventures."
It's important to diversify, but I'm not sure how I would feel if I were a primary insurer and saw my reinsurer competing with me

Michael Huttner, JP Morgan
As compelling as that might sound, even Swiss Re appears to have fallen somewhat out of love with this model.
This summer, the reinsurer sold the US unit of Admin Re to Jackson National Life Insurance for $600m in cash. The sale represented a loss of $900m - although analysts have suggested that the hit was necessary to improve returns in the unit as a whole.
Eurozone crisis
The problem for the model is that Admin Re runs off the liabilities in the hope of making investment returns, which is again difficult when the eurozone crisis is hitting equities so seriously the world over.
Espirito Santo analyst Joy Ferneyhough says: "It's difficult making the numbers work at these kind of businesses at the moment because of where the market is. Reinsurers would be looking for returns of around 4%-5% but now they're looking at 1%-2%. Swiss Re has sold off parts of Admin Re, so if anything they might even be looking to move away from the business."
Although Swiss Re argues that the sale means it can now concentrate on Admin Re's European operations, Canaccord Genuity analyst Ben Cohen agrees that a complete exit "as a whole" is now a likely outcome. Perhaps more important, he says that such a move would be well received as a whole.
The upshot is that though insurers might not want to have reinsurers as competitors, this is not a market or a set of circumstances that allows them to pick and choose what they would like to sell - certainly not at the prices they want.
Ferneyhough has the most dismissive attitude to the eurozone impact, admitting only that insurers changing their reinsurance strategies "might have some impact at the margins". Rather she emphasises: "The reinsurance market is still fundamentally about supply and demand and capacity."
Needing less cover
If it is that simple, slimming down operations will undoubtedly mean that insurers need less cover and that relationships with the new owners of these divisions will have to be established before demand for that cover returns.
But this could be offset by the need for insurers to find a variety of ways to strengthen their balance sheets.
Spreading that risk to reinsurers is an obvious way of de-risking the business. And that means all the credit downgrades and overexposure to the eurozone crisis should present the reinsurance industry with some good business opportunities over the next few years.
Feeling the weight
Peripheral eurozone countries are struggling under the weight of government debt. The PIIGS countries (Portugal, Italy, Ireland, Greece and Spain) have a much higher percentage of central government debt, but in the big picture only a small percentage of gross government debt. Insurers are also suffering the wrath of Greek sovereign debt.
To view a detailed map of the peripheral Eurozone countries struggling under the weight of government debt, click here
The rating analyst view
What evidence have you seen of (re)insurers de-risking their books to move away from the crisis?
Federico Faccio: There has been a general trend of de-risking wherever possible. There has been a lot of de-risking on the asset side in the insurance industry since the early 2000s to move away from structured products, equities, and others.
The first example of this was seen after the burst of the dotcom bubble and then again after the credit crunch. Insurers are now exposed to more simple instruments and equities have been dramatically reduced.
Insurers in southern Europe cannot de-risk entirely because they have operations there; for example, those domiciled or based in Italy.
Wherever possible, de-risking has been ongoing and cross-border debt has also been reduced. More eurozone debt is matched with eurozone liabilities.
Martyn Street: If you look at the reinsurance sector, the industry has generally been de-risking over the years.
Reinsurers' exposure is particularly low. The most exposed player is only in that position because of the life operations it has in its business.
But if you look at the peripheral eurozone exposure it faces, that is mainly attributed to policyholders.
For reinsurers, an additional benefit is that a lot of contracts are written in dollars. There is a tendency to hedge currencies away from the affected regions.