Amid the Covid-19 pandemic, staff are re-evaluating their career options. The demand for broking talent, in particular, is leading to '25% salary uplifts in counter offers'
Brokers and underwriters are locked in a battle to retain and recruit new talent as the insurance industry braces for what has been termed the 'Great Resignation'.
December and January are set to see a huge leap in the number of resignations as staff look to shake off Covid-19 restrictions and kick-start their careers.
One leading insurance recruitment expert has warned that bosses will have little choice but to upgrade their offers to retain or attract employees.
"In terms of the Great Resignation, the insurance industry is confronted with the simple case of supply and demand," said Andy Edwards, director of underwriting, broking and claims at recruitment firm Arthur.
"If you're trying to retain or attract talent and weather the Great Resignation, then you need to put a competitive offer on the table."
Reimagining work and life commitments
A survey of 6,000 workers published in November 2021 by recruitment firm Randstad UK found that almost a quarter of respondents are actively planning to change employers in the next few months, prompted by a high number of vacancies and burnout caused by the pandemic.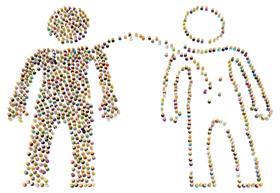 The findings showed that 69% of the employees polled were feeling confident about moving to a new role in the next few months, while 24% were planning a career change within the upcoming three to six months.
Randstad UK's chief executive Victoria Short said: "The Great Resignation is here and job loyalty is a thing of the past.
"Very few people moved jobs during the pandemic. A lot of people who wanted to quit just hadn't and [that has] led to a deluge of resignations. Another factor is burnout. Some teams have been running too hot for too long.
"The pandemic has changed how some people think about life, work and what they want out of both."
Big broker offers
Edwards added that competition among brokers has also increased because those that have acquired new books are business are now seeking talent to service them.
"In recent months, there has been high levels of activity for talent within the broker market, across both insurance and reinsurance business lines," Edwards explained.
"Firms receiving capital investment has increased the budgets available to acquire books of business, as well as to grow teams.
"Due to events over recent years, the impact of the Great Resignation on the broker market has only heightened trends we've already been witnessing.
"There has always been a lack of technical talent available - there are fewer junior professionals and graduates coming into their early careers due to the last two years and senior individuals are either retiring or changing paths to become a consultant. Taking these notes into consideration, it then becomes clear to see how the market has compressed."
As brokers question whether the grass is greener at another firm, their current employers have become even more desperate to retain them – often at any cost, Edwards added.
"As these professionals enter the resignation process, companies are delivering big offers to attract people [as well as] counter offers to retain those who would leave," he said.
Despite offered salaries and bonus schemes rising rapidly, Edwards explained that for many brokers, it was not all about the compensation package.
He continued: "When attracting new talent, companies need to take into consideration that it is not uncommon to see 25% salary uplifts in counter offers when retaining staff.
"Throughout this process, those looking to hire and retain need to be mindful that it isn't just about the salary - people are looking to move for seniority, promotions, new teams, travel opportunities and secondments as part of their new deal."