As COP26 approaches, insurers' work to address climate change faces scrutiny while campaigners bid for insurance support to be withdrawn from fossil fuel commercial policyholders
With less than a month before world leaders head to Glasgow for the 2021 United Nations Climate Change Conference, also known as COP26, the insurance industry remains in the crosshairs of activists who are demanding more from the sector.
While global governments will discuss how to reduce CO2 emissions to meet the targets set within the 2015 Paris Agreement, insurers are aware they have a huge role to play - climate campaigners also believe the industry could and should be doing better.
But, while insurers are keen to be part of the solution, the thorny issue of their approach to the global energy market continues to beset their efforts.
Climate-based collaboration
Globally, insurers have been vocal on the role they wish to play in addressing climate change.
For example, eight leading (re)insurers founded the Net-Zero Insurance Alliance (NZIA), which was convened by the United Nations Environment Programme (UNEP) Finance Initiative – a global partnership between the UNEP and the financial services sector.
The UNEP Finance Initiative in turn established the Principles for Sustainable Insurance (PSI) in 2012.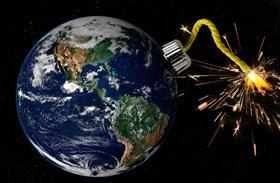 NZIA members, meanwhile, have committed to transition their insurance and reinsurance underwriting portfolios to net zero greenhouse gas (GHG) emissions by 2050.
Allianz, Aviva, Generali, Munich Re, Scor, Swiss Re and Zurich Insurance Group are members of the alliance, with Axa taking the chair.
Axa's chief executive Thomas Buberl said: "Through the Net-Zero Asset Owner Alliance, insurers and reinsurers are already working towards decarbonising their investment portfolios in line with climate science and the Paris Agreement.
"With the Net-Zero Insurance Alliance, we are raising our climate ambition further by using our underwriting, claims and risk management practices to help ensure and enable the transition to a resilient net zero global economy."
Inger Andersen, executive director of UNEP, added: "For generations, the insurance industry has served as society's early warning system and risk manager by understanding, reducing, pricing and carrying risk.
"As we approach COP26 in Glasgow, the risks posed by global heating are escalating and the world is a long way from meeting the promises made when the Paris Agreement was forged nearly six years ago."
COP26 is taking place between 31 October and 12 November 2021.
Walk the talk
UK insurers are keen to enhance their green credentials.
"As a responsible insurer, we are not only supporting and protecting customers, but we are also building our climate change commitments for the long term too," explained Mark Hews, group chief executive of Ecclesiastical.
"We've been members of voluntary initiative ClimateWise for a number of years and have established a climate strategy group that is considering how we can best respond to the climate crisis.
"Already, as part of our strategy, we have committed to managing our portfolio of investments in a responsible and sustainable way."
However, Peter Bosshard, global coordinator of the Insure Our Future campaign, told Insurance Times: "The industry needs to truly understand climate risks.
"Some big insurers have acted. A number have made the decision to refuse to insure new coal projects, but it has taken them a long time to do so. The climate crisis is escalating and we have lost a lot of time due to inaction."
Bosshard said his organisation saw insurers "resting on their laurels" and "tinkering at the sidelines" of global climate action.
"We have seen talk but little effort to support [existing] efforts towards meeting the 1.5 degree target."
Fossil fuels versus renewable energy
The biggest sticking point around the industry's contribution to reducing global warming remains its approach to the insurance of fossil fuels.
While campaigners believe insurers should walk away, leaving fossil fuel firms stranded without the ability to cover their risks, insurers believe their role is one of support - not sanction.
Despite the world's renewable energy efforts, countries will still be dependent on fossil fuels to a decreasing degree for decades to come – American author Alex Epstein, for example, was quoted in a Development Education.ie article explaining that the limitations of renewable energy sources have yet to be fully explored. This is not lost on underwriters.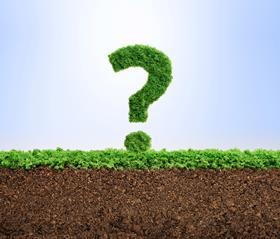 Robert Kuchinski, chairman of the International Underwriting Association, said the London market had a responsibility to work with fossil fuel firms to support their transition to renewable energy.
"Climate change presents obvious challenges," he explained. "Unfortunately, there is no silver bullet to solve the world's greenhouse gas problem. A blanket move away from fossil fuels by the London market could simply allow such business to be underwritten less effectively elsewhere.
"By continuing to be involved in such projects, insurers can be better placed to encourage a swifter transition to greener alternatives.
"At the same time, our member companies need to support that transition via quality insurance products, services and, indeed, our vast investment capital."
This is a view that does not wash with Bosshard, however.
He said: "It would be a good idea as far as it goes. Insurers and all of us have known of the need for transition for a long time.
"If insurers have engaged with the oil and gas companies, then it is moving too slowly. Oil and gas companies - far from transitioning - are expanding their operations with new projects. We are nowhere close to any serious transition."
Bosshard said the insurance industry had lost credibility with its actions so far. He added that the end of October will see a true litmus test for the market when Axa reveals its updated environmental, social and governance (ESG) policy.
"We would like to see a clear statement that [it] will not support new oil and gas projects," he added.
Setting the pace for change
Looking towards COP26, Bosshard added: "The insurance sector is in a bind of its own making.
"It has long pursued a policy of corporate responsibility rather than external regulation in a range of actions. Now [it has] to deliver or [the industry] may face regulatory scrutiny.
"The leading insurers need to set the pace and make it clear they will not underwrite fossil fuel projects."
It is clear that insurers have a huge task ahead. While they are making all the right noises over their own carbon footprint - and that of their suppliers - there are still significant challenges.
Their involvement with clients that are deemed to be impacting the climate will continue to attract attention from campaigners, while there is also an expectation that they will work with their wider client base to enhance commercial policyholders' climate credentials.
There are also those that believe COP26 will see new targets and rhetoric from national governments, which will then look to the private sector to deliver on these new aims - with insurers central to that effort.
While there has been no indication that insurers will be a specific focus following COP26, their pivotal role in the global economy make some in the market believe that governments will look to lean heavily on the industry to deliver change.