Head of BlackRock's financial institutions group for EMEA says a comprehensive and transparent view of dynamic portfolio risk is a 'necessity' for insurers
Nearly two-thirds of insurers are looking to increase their spend on technology over the next two years following accelerated digital transformation driven largely by the Covid-19 pandemic, according to research by investment management firm BlackRock.
Its 10th annual Global Insurance Report, published today (15 November 2021), revealed that accelerated digital transformation is a priority for insurers, with digitisation playing an important role in meeting broader net zero ambitions.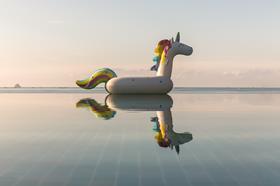 For example, 41% of respondents confirmed they are looking to increase investment in technology that integrates climate risk and metrics.
BlackRock deemed this a clear sign that analytics for "transition ready" investments are a priority for insurers over the years ahead.
Anna Khazen, head of BlackRock's financial institutions group for Europe, Middle East and Africa (EMEA), said: "In the decade since we have launched our Global Insurance Report, there has been an industry-wide transformation in how technology, sustainability and regulatory complexities together impact insurers' investment priorities."
BlackRock's 2021 report is based on a survey of 362 senior industry executives in 26 markets, conducted in June and July 2021.
Not just a competitive edge
The report noted that the insurance industry is moving towards integrated asset and liability management (ALM) capabilities due to the competitive landscape, regulatory complexity and the economic environment.
ALM is the practice of managing financial risks that arise due to mismatches between assets and liabilities as part of an investment strategy in financial accounting. It sits between risk management and strategic planning.
The research further found that 56% of respondents plan to focus on ALM integration, with 45% prioritising multi-asset risk management.
BlackRock believes this is driven by the push to diversify investments, specifically into private markets, highlighting the need for a single technology solution with a whole portfolio view across a full spectrum of asset classes.
Khazen added: "A comprehensive and transparent view of dynamic portfolio risk, particularly risk associated with climate change, is not just a competitive edge for insurers – it's a necessity."