Lemonade has already expanded into Germany and The Netherlands
Insurtech Lemonade has entered its third European market – France, in a bid to offer French customers renters' cover for their homes and belongings.
Daniel Schreiber, Lemonade chief executive and co-founder, said: "Home insurance is often legally required in France, which makes it a compelling opportunity for Lemonade's next European country launch.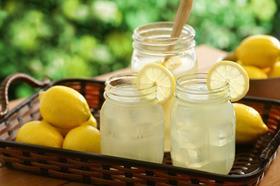 "While the French insurance market is one of the most developed globally, we believe that Lemonade's unique mix of value, values, and technology will stand out to the French consumer, offering the ability to get fast, personalised, and mission-driven insurance, with a few taps."
The move follows the insurtech's launch in the Netherland's in April earlier this year and last year in June in Germany.
A new kind of insurance
Lemonade's renter's product is tailored to the French customers, it can be stopped and started any time via the app.
It is also based on the insurtech's Policy 2.0, which is also offered in Germany and The Netherlands.
Lemonade is licensed and supervised by the Dutch Central Bank (DNB), and has its European headquarters in Amsterdam.