The appointment replaces current UK head Keith Stern
Lloyd's Insurance Company SA (LIC), also known as Lloyd's Europe, has appointed Mark Cooper as head of its UK branch, effective from 1 November 2021, subject to regulatory approval.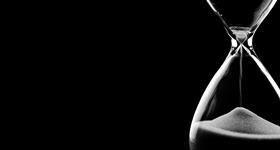 Cooper will carry out his new duties alongside his existing roles at LIC, which include head of European branches and chief market development officer.
He is replacing Keith Stern, who has headed up LIC's UK branch since the subsidiary's creation in 2018 – Stern will now focus solely on his position as regional manager for UK and Ireland.
Other recent new hires at Lloyd's Europe include David Jackson as senior underwriting manager and Kirstie Keate as underwriting manager, both based at LIC UK. These positions are effective from 6 December 2021.
LIC is Lloyd's Belgian subsidiary – it is authorised to carry insurance and reinsurance business in the European Economic Area (EEA) by the National Bank of Belgium. Established in 2018, LIC carries out regulated activities in the UK under Temporary Regime Permission - it expects to complete the application for full authorisation by Q2 2022.
Patrick Tiernan, chief of markets at Lloyd's, said the appointments "mark another important milestone for Lloyd's in Europe".
Cooper added: "I am delighted to take on the role of leading the UK branch of LIC in its future developments.
"I would also like to thank Keith for his stewardship of the LIC branch and hard work in setting up and overseeing the branch."