The market plans to discuss its 'future leasing arrangements' in the new year to ensure its 'workspace is in line with the market's needs'
Lloyd's of London will be looking at its workplace strategy in 2022, following a move towards flexible working.
A spokesperson for Lloyd's of London told Insurance Times: "We're pleased to see many colleagues across the market and corporation return to their offices and the Lloyd's building.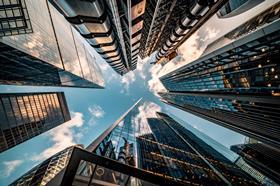 "As our market participants adapt to new flexible ways of working, we are considering a range of options around our workspace strategy and will revisit our thinking on the future of the underwriting room and the future leasing arrangements for Lloyd's in 2022.
"Taking this time will ensure the vision for the future of our workspace is in line with the market's needs and [is] fit for purpose.
"Our number one priority remains ensuring the requirements of our market and corporation are in place to support our customers around the world."
In June 2021, at CFC Underwriting's Cyber Summit event, Lloyd's chief executive John Neal told virtual attendees that the market would be developing the vision of its underwriting room moving forward, to accommodate post-pandemic working preferences.
This follows Lloyd's underwriting room being forced to close in 2020 to comply with the government's lockdown regime over the course of the Covid-19 pandemic.