UK prime minister David Cameron hails deal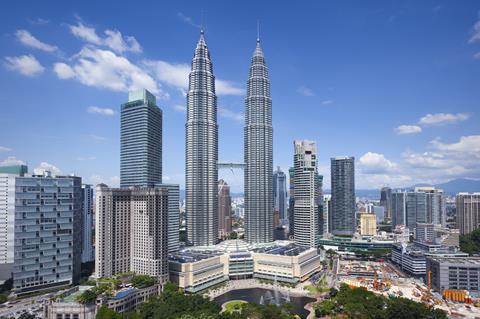 Lloyd's will soon apply for an onshore reinsurance licence in Malaysia, according to the UK and Malaysian governments.
This new licence will let Lloyd's grow its marine, energy, construction, engineering and liability business, as well as introduce new products to the market.
UK prime minister David Cameron said: "As a world leading insurance provider, Lloyd's plays an important role in protecting millions of people in the region from the financial losses of natural disasters. Lloyd's ensures countries across Asia are protected, which helps to safeguard their economic success."
The UK insurance market will apply for a tier one licence and open an office in Kuala Lumpur following months of talks with the Malaysian authorities.
Lloyd's currently writes Malaysian business from London, Singapore and an offshore office in Labuan.
Malaysian prime minister Dato' Sri Mohd Najib Tun Abdul Razak, said: "I welcome Lloyd's of London's decision to invest in Malaysia. As one of the world's eminent insurers, Lloyd's can contribute significantly to our specialist insurance industry."
Lloyd's chairman John Nelson said: "As part of Lloyd's vision 2025, Lloyd's has made a commitment to increase its support to the world's fastest growing economies. This new licence will enable Lloyd's to strengthen our business relationships, deepen our understanding of the local risk landscape and offer new solutions to Malaysian businesses."