Belgium beats out Luxembourg for home of new hub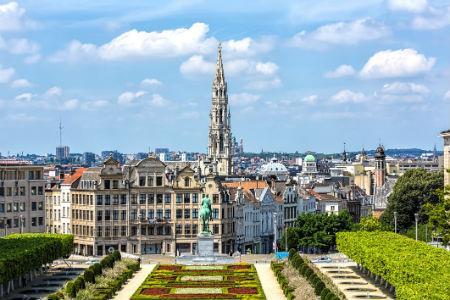 Lloyd's has announced it will be setting up a new European insurance company located in Brussels a day after Article 50 was triggered to start the process of the UK leaving the European Union.
Lloyd's chief executive Inga Beale said: "It is important that we are able to provide the market and customers with an effective solution that means business can carry on without interruption when the UK leaves the EU."
Today's move has sent out a clear and resounding statement to the market, according to Mazars Financial Services partner Sarah Ouarbya, who said: "By choosing Brussels as the hub for Lloyd's activities in the EU, Lloyd's has loudly reaffirmed its commitment to serve its EU client base. While a little unexpected, the choice is consistent with Lloyd's vision of being a truly international market with integrity at the heart of its business."
Belgium beat out four other locations to be the new Lloyd's hub for Europe – namely Ireland, Germany, the Netherlands and Luxembourg, which was the running favourite.
While this has been seen by some as a challenging option, Clyde & Co global head of corporate insurance Andrew Holderness believes this is a highly strategic choice that positions Lloyd's well to "springboard for further advances in the EU continental market".
Holderness said: "Situated at the very heart of the EU, Brussels is a prestige location and while some of the other candidate cities looked good on paper in terms of more favourable regulation and tax treatments, Lloyd's final decision will in part have been influenced by the capital efficiency of the proposed structure with the business being reinsured back into the London market."