Cyber could be key to tackling Brexit fall-out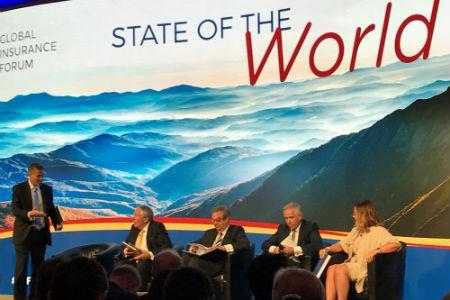 Cyber is the future of London, according to Marsh chief executive of specialties Roy White.
Speaking at this year's Global Insurance Forum on a panel addressing the future of the London Market post-Brexit, White said: "I see London's future increasingly as being at the cutting edge of new solutions and products and technologies."
White acknowledged that taking on cyber risk would require "a lot of planning and modelling capability", but added: "We've got the infrastructure, and the talent in this marketplace to do it, so to me [cyber is] very much the future of London."
The other members of the panel – Brexit and the future London Market: renaissance or bust – were KPMG partner and UK head of Brexit Karen Briggs; Lloyd's head of Europe Benno Reischel; and DLA Piper partner Lord Tim Clement-Jones. The session was chaired by AIG chief executive EMEA Anthony Baldwin.
The panel touched on the uncertainty surrounding Brexit now that Article 50 has been triggered, and also highlighted that the financial sector should have some influence on negotiations given the substantial way the sector impacts GDP.
The Global Insurance Forum will run for a further two days, touching the new global context throughout the rest of today, and the state of the industry and the role technology will pay moving forward.