The former Sedgwick Ireland staffer has more than 30 years of industry experience
Loss adjusting firm McLarens has appointed Glenn Goggin to head up its operations in the Republic of Ireland.
Goggin's appointment forms part of McLarens' ongoing investment in the Republic of Ireland as it plans to "lay the groundwork for continued expansion" and establish "a separate Irish entity".
On a regional level, McLarens now has a team of 20 staff working across offices in Cork, Dublin and Galway.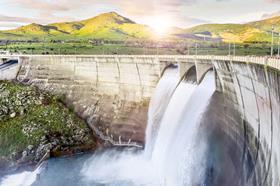 In this newly created role, Goggin will liaise with the existing in-country senior management team and take the lead on strategic growth, client services and business development.
Goggin and his team will work in tandem with McLarens' Northern Ireland business, aiming to offer comprehensive, technical adjusting expertise and a cross-border service.
Goggin, who has more than 30 years of industry experience of the Irish insurance market and is a fellow of the Chartered Insurance Institute, joins McLarens from Sedgwick Ireland, where he most recently worked as head of casualty.
He has expertise across the property, liability and commercial claims spectrum, but has a specific interest in psychiatric injury claims.
Maintaining momentum
Steven Walllace, McLarens UK and Ireland managing director, said: "We've made excellent progress across the UK and Ireland and, as we evolve, it is important that we continue to adapt and shape the business to ensure we are operationally aligned to maintain this momentum and continue delivering the highest standard for our clients.
"Glenn's appointment will further consolidate McLarens' footprint in the Republic of Ireland and provide a strong platform for future growth as we enter into the next phase of our development. We're delighted to have him on board."
Glenn Goggin, managing director at McLarens Ireland, added: "McLarens' Irish business has grown from strength to strength, both in terms of its geographical footprint and service offering.
"I'm delighted to take on this role and greatly honoured to lead this team.
"We look forward to increasing our service offering in Ireland whilst maintaining our key principles of high quality and top-class technical ability. Exciting times ahead for the adjusting profession in Ireland."