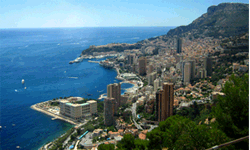 Speaking with GR at this year's Monte Carlo RVS, Fifth Step chief executive Darren Wray has flagged the growing importance of cyber security in the US.
According to Wray, this attention to cyber security has come from the top: "there was an executive order by President Obama that effectively mandated that the US must be able to protect itself and it's critical infrastructure against cyber attack. Now, this has enlivened the whole of the US in many respects."
According to the head of the IT services firm, The US has been behind the curve in recent years when it comes to cyber security. He says: "I won't say that the US organisations haven't taken cyber security seriously, but actually Europe in some respects has been ahead, because we've had data privacy and we've had to be able to segment our data and treat it differently since 1984. This means that there's a lot of expertise within Europe that is applicable to our colleagues in the US."
Wray highlights that Fifth Step has mapped the US security standards against international standards, putting the firm in a good position to assess cyber security in key global locations for international firms.
"We've done a lot of work around the NIST cybersecurity framework, which is the American standard. We also have tentative discussions underway with the UK government who have an agreement to align their cybersecurity capabilities between the US and the UK. We have done the whole mapping between the international standard ISO27001, information security standard, and NIST cybersecurity framework.
"Now at this point in time, to the best of my knowledge, we are the only organisation that is able to offer an assessment of an organisation's information security capability against both standards from one assessment. That means for our global clients we can do one assessment, and we can use the same assessment methodology in New York, Bermuda, London, Zurich, Singapore, Melbourne, and we can measure them consistently."