Reinsurance firms have "produced pretty good results over the last nine months," says Aon's head of business intelligence, as they now hope to see out the remainder of the hurricane season without a major reinsurance market loss event.

Across the past nine months, "about half" of the global reinsurance capital that had dropped away last year has by now returned to the market.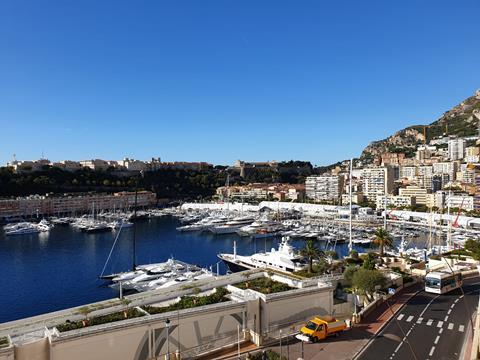 That was the word at a briefing for Aon's release of its Ultimate Guide to the Reinsurance Renewal report, published on the eve of the Monte Carlo RVS 2023.
Mike Van Slooten, the broker's head of business intelligence for reinsurance solutions, said: "Last year, we were talking about substantial reductions in reported equity positions across the traditional reinsurance market, really driven b the very sharp increases in interest rates and the impact that was having on asset values."
Van Slooten explained that these reported reduced equity positions had led to "a significant reduction" in Aon's global reinsurer capital calculation worth over $100bn.
However, this position has shown signs of strong recovery this year.
Van Slooten said: "The positive news is that, over the last nine months, we've seen about half of that [$100bn] come back [into the market] – capital in this period is up by around $60bn and the bulk of it is coming from the earnings of the traditional reinsurance [companies]."
This recovery has been prompted by a strongly performing reinsurance industry, added Van Slooten, which has "produced pretty good results over the last nine months".
Cat bonds: a record year?
Capital positions for many reinsurers have also been buttressed by this recovery, added Aon,
Additionally, Van Slooten said that there had been some "incremental" capital injections into the reinsurance sector worth approximately $10bn, with around half of this likely targeted at supporting catastrophe bonds.
Catastrophe bonds remain "a very active area of the market", said Marcell, adding that Aon predicted the upcoming year could be "a record year for catastrophe bond issuance".
Aon's bond issuance forecast was "at least $15bn on our forecasts".
Reinsurers resilient
Taking a view on the half year results of various reinsurers across the market, Van Slooten said that some reinsurers were showing increased appetites, while others were still managing volatility.
He explained: "This is an environment in which you're navigating those risk appetites – if you do that successfully, then that's how you achieve the best outcome."
In relation to those risk appetites, Van Slooten noted that 2023 had "again been an elevated period for insured losses from natural catastrophes" with large losses coming from secondary perils, such as flooding in New Zealand and Italy and wildfires in Canada.
"The bulk of loss activity has been coming from secondary perils and that is a big concern for the industry in terms of pricing for that risk," he added.
"What's changed this year is that the loss activity has proved the effectiveness of the reset – the bulk of those losses coming from secondary perils are not impacting the reinsurance market at this stage, and that's something you can clearly see in the reporting results of the reinsurance market at this stage."