$100bn of annual insured losses in natural catastrophe is the new normal, says Munich Re board member.
Underwriting discipline and more discerning risk selection has transformed the reinsurance market over the previous 24 months, according to Stefan Golling, member of the board of management at Munich Re.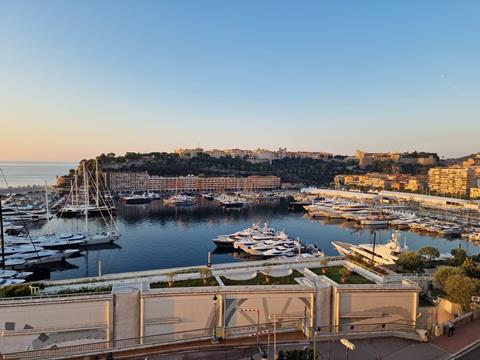 Speaking during a press briefing at Rendez-vous de Septembre in Monte Carlo, Golling explained: "For many years, the focus in the industry was on innovation, digital capabilities and distribution.
"These are all important topics and they will stay important in the future as well – but there's also [now] a focus on the basics again."
Golling said that the "basics" primarily comprised "the art of underwriting," with the board member offering delegates tips on what he thought were vital areas of consideration when selecting risks.
The first area that Golling focused on was natural catastrophe, calling the $100bn insured losses threshold for this business line "the new normal".
He added: "The likelihood that, this year, we will surpass the $100bn threshold by the year end is rather high – interestingly, insured losses are very much driven by the non-peak perils – or secondar perils.
"Climate change is certainly an important driver of the increase and we have seen players in the industry over the past 24 months who have raised the white flag and substantially reduced the risk appetite, with some even completely exiting the natural catastrophe business."
More capacity
For its partners who were willing to invest in the "art of underwriting", Golling said that Munich Re would offer "more capacity and timely responses during a renewal".
He explained this strategy was a win for Munich Re, as it allowed the reinsurer to safely "grow in the segment" of the market, with the security of the "most attractive face of the market for many, many years".
However, while underwriting discipline has become a key facet of reinsurers' strategies, Golling added that the balance the industry struck between primary insurer risk retention and reinsurance was "an important topic".
He explained: "When we discuss with our clients, we see them optimising their own portfolio on the primary side – [these players] are looking for more regional diversification within [their portfolios]."
Thomas Blunck, chair of Munich Re's reinsurance committee, added: "It should be more complicated to insure the one in 100 years events, but those events we see every year we should understand pretty well.
"It's just a question of balance between the primary reinsurance market and the reinsurance market – if [reinsurers] can generate sufficient and adequate premiums and rates, then is very bearable by the insurance and regions market."