The new hire joins from the Bank of England
Speciality Lloyd's (re)insurer MS Amlin Underwriting (MS AUL) has appointed Vishal Desai as its new chief risk officer, subject to regulatory approval.
Desai, who has more than 18 years of general insurance experience, joins from the Bank of England, where he is acting head of division, general insurance risk specialists and chief actuary.
With both international and UK-based experience, Desai has also served tenures at UBS, PricewaterhouseCoopers (PWC) and Hiscox.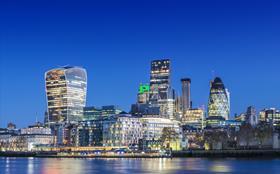 Desai will join the business in May to replace Giles Holland, who is leaving the firm to pursue other opportunities. He will report to Johan Slabbert, chief executive of MS AUL.
The business has also appointed Catherine Scullion in newly created role of chief actuary – she will start at MS AUL in April, reporting to chief financial officer Phil Green. She is joining from Lloyd's of London, where she has worked since 2015.
Speaking on the appointments, Slabbert said: "I am delighted to announce these two senior appointments, both of which will support our business transformation and strengthen our core leadership teams.
"Both Vishal and Catherine bring a depth of sector, risk and actuarial expertise that will immediately contribute to our strategic ambitions. We are delighted to attract such diverse senior talent and [this] underpins our aspirations as a prestigious underwriting business, with a London market presence worthy of our heritage and potential.
"I would like to take this opportunity to thank Giles for his hard work and commitment to the business over the past 20 years. We wish him the very best in the future."