Motor rates jump in first quarter of 2017, Willis/Confused index shows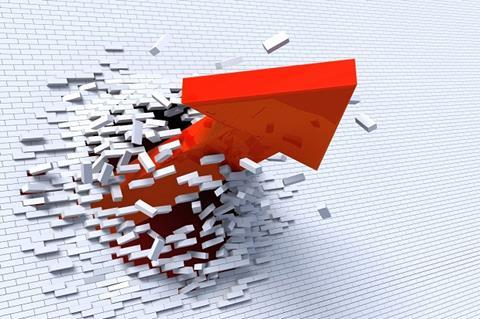 Motor insurance rates jumped 16% in the first quarter of 2017 compared with the same period last year, fuelled in part by the personal injury discount rate cut to -0.75%, according to the latest data from the Confused.com/Willis Towers Watson Price Index.
The combination of the hike in the discount rate, also known as the Ogden rate, and the increase in the insurance premium tax (IPT) rate to 12% from June this year could push the average price past the peak seen in 2011 and possibly even past the £1,000 mark, the companies warned.
Motor rates jump
According to the index, UK motorists paid an average of £781 for comprehensive motor cover in the first quarter of 2017 – £110 more than the £671 they paid in the same quarter of 2016.
When compared with the fourth quarter of 2016, the rate increase was 1.8%, after a 1.8% month-on-month decrease in January was cancelled out by an Ogden-fuelled 3.5% rise in March after the new -0.75% rate kicked in on March 20.
The quarter-on-quarter increase contrasts with a fall in in the first quarter of 2016.
Willis Towers Watson UK head of P&C pricing Stephen Jones said: "We have seen decreases every January in the last four years, even during the upward trend from mid-2014 onwards, which in the past seem to have been largely driven by price competition between insurers during the renewal season in order to meet volume targets.
"If it were not for the January reductions, the immediate impact of the Ogden rate cut would have been far more painful for motorists in the first calendar quarter."
More to come
But price comparison site Confused.com's head of data services Steve Fletcher pointed out that more increases were likely on the way.
He said: "As the industry adapts to additional pressures, such as the drastic Ogden rate cut and the hike in IPT to 12% from June this year, we could be on course to drive past the £858 peak we saw in 2011.
"As car insurance costs continue to climb, average premiums could even break the £1,000 barrier by next year."
The Confused.com/Willis Towers Watson index found that most UK regions experienced rises in comprehensive motor rates in the first quarter of 2017. Drivers in Greater Manchester and Merseyside were paying the highest average premiums at £1,034 after a 3.8% increase. Drivers in Gloucester were hit with the highest quarterly percentage increase of 8%, taking their average rate to £614.
Galashiels in the Scottish Borders experienced the biggest drop in average prices of 8.7% to £525.