Research by broker Gallagher also predicts the pandemic claims uptick will cause a 40% rise in litigation compared to previous years
Covid-19-related claims and litigation is expected to surge this year as UK organisations come under fire for how they responded to the ongoing pandemic – research by broker Gallagher showed that 70% of claims management companies (CMCs) have already had claims of this ilk registered.
Its research, conducted in December, surveyed 3,200 respondents, including 200 claims management companies, 1,000 senior decision makers in UK businesses and 2,000 UK workers.
It estimated that this reported uptick in registered coronavirus-linked claims will cause a corresponding 40% rise in litigation this year, compared to previous years – the broker believes the impact of this will be felt more strongly from the spring and into the summer.
Of the CMCs that have not already seen registered claims, 76% said they were anticipating an increase over the coming months.
Common claims
According to Gallagher, registered claims fall into two camps – those relating to alleged issues directly linked to the pandemic, such as a lack of personal protective equipment (PPE), or workplace or premise safety violations, and claims caused by the knock-on effects of the pandemic. This could include unfair dismissal or discrimination claims.
Its research found that the most common type of claim submitted to CMCs is for employees who have contracted Covid-19 at work (14%), followed by medical negligence claims (13%) customers who contracted Covid-19 on the premises (11%), personal injury (9%), and claims related to working conditions, such as no PPE (9%).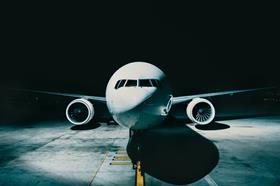 Around 12% of claims are defined as subjective claims, said Gallagher, for example where staff feel overworked, they complete underpaid overtime, or they feel stressed or anxious. Discrimination claims account for 8% of the claims received by CMCs, while a further 9% of claims are linked to the delayed treatment of a non-Covid illness or condition.
Gallagher reported that the average claim value submitted by employees so far, according to its respondents, is for £5,500, while customer claims amount to £7,500. The firm described these costs as "the tip of the iceberg" as "the legal fees businesses face to defend themselves against claims run into much more than most claim values".
It estimated this could even increase into "hundreds of thousands in both defence fees and claim values".
In terms of the sectors most likely to face Covid-19-related claims, Gallagher listed the NHS and healthcare sector (11%), care sector (9%), public sector (7%) and hospitality (7%).
Legal firms are already seeing claims for retailers (4%), manufacturers (4%) and charities (3%).
Providing proof
Commenting on these findings, Neil Hodgson, managing director of Gallagher Risk Management, said: "Organisations operating during Covid-19 face a variety of risks and organisations could find themselves with claims from employees, customers and third parties in the event they were put at risk or contracted Covid-19 on their premises and it can be proved they haven't followed government guidelines as closely as possible.
"Businesses could also face claims that they have mismanaged the situation generally, which has damaged the value of the firm, or cost individuals their jobs and these types of claims can be particularly costly.
"Organisations that can prove they have kept abreast of advice and can show they have interpreted it carefully, taking into account the particular characteristics of the business and workforce, should be well-placed to defend claims.
"However, this doesn't mean that attempts won't be made and legal fees may need to be paid even in the event the claim is unsuccessful, which is why it is important to have insurance in place that will cover these costs."