Markel International Singapore's principal officer speaks with Global Reinsurance about a move to the Lloyd's India platform and opportunities in Asia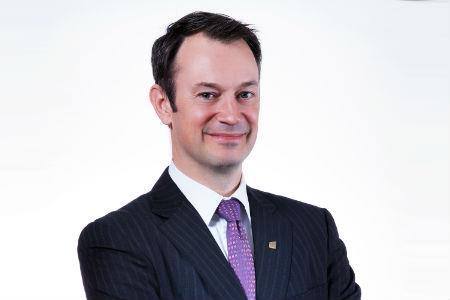 Markel are known for taking a long view when it comes to strategic plays. After 10 years in Singapore on the Lloyd's Asia platform, the specialist (re)insurer has now set its sights on the growing opportunities in India. Global Reinsurance editor Samera Owusu Tutu talks to Markel International Singapore's principal officer and managing director Matt Cannock on joining the new Lloyd's India platform, working with regulators, and tapping into the potential of Asia.
Tell me a bit about joining the Lloyd's India platform.
You can't ignore India as an economy. I think the current political situation there with Modi is positive; he's very well-entrenched, and he wants to modernise the country. It looks as though he's going to service multiple terms, which then gives you stability, it means that if they're' going to change regulations, and modernise finance sector and legal system, things have time to get done. For many developing countries, you'll have someone in term for four years and then the next leader turns up and does everything differently. It's very difficult for them to actually get over that hump of moving their industries forward.
It's a very competitive market at the moment, and you see a lot of decisions being made that are driven by concerns with the quarter's result rather than where the firm will be in three years' time. We take a very long-term view, and aim to make more sensible decisions.
We'll celebrate 10 years on the Singapore platform on Lloyd's Asia this year, where we've built a really good foundation, which we're looking to expand out into different countries; India is obviously part of that.
The Singapore regulators are renowned for being very proactive. How do you envisage working with regulators in India, which has just started to open up to internationals?
It's very important to understand what the regulator's motivation is. If you look at the Singapore regulator, the primary aim is to make Singapore a financial services hub. For that they need to be flexible and accessible, but also have a fair degree of internationally respected regulation – you can't just turn up and do what you want.
With India, the regulators are pulled in many different directions. Ensuring no financial services companies fail is a primary aim, but then there's also the play for job generation, and a strong indigenous (re)insurance industry. However, the latter is tied to more protectionism. The point of reinsurance is to transfer risk. If you keep it all onshore, you've defeated the objective. You end up with capital onshore, which is in turn invested in property and equity bonds, and in the event of a major natural catastrophe this is all wiped out.
The regulators that understand this, and that don't see overseas reinsurance as a threat to them developing something locally, are easier to deal with. Having a regulator that doesn't see overseas reinsurance as a threat to domestic business, and that understands that having a healthy relationship with those reinsurers and allowing some to come onshore actually makes the indigenous industry stronger, is key.
How do you see the ASEAN region growing in significance in the coming years?
For us it's always the 'emerging middle class' as the indicator; that's when people start to have assets that they want to insure, and when you start to see the demand for the specialty products on the ground – which obviously filters through to reinsurers. A lot of the regulators are becoming more sophisticated as they engage with foreign direct investment, which brings a lot of stronger contractual practice. These relationships then drive growth in the various classes.
Indonesia only has roughly 280 million people, so there's still a lot of room for growth there. Underdeveloped nations like Cambodia and Myanmar are also experiencing growth of population. Our problem is there are too many opportunities, and it's about focussing on the ones that are going to deliver. For some countries, it may be too early for specialist products, and so it's about keeping the conversation going. Lloyd's do an excellent job of engaging regulators and getting regulators from different counties in the same room. Lloyd's in Asia do a regulators conference; the regulators all chat, and they all have similar problems, and they learn from each other. The upside of closer communication and closer ties, is things like regulations become consistent, and legal frameworks become established, and that really is the foundation for business and for this emerging middle class, because everyone becomes a lot more productive.
How do you maintain the Markel approach in these diverse markets?
I think the approach we take is to understand the market before we do anything really bold. We aim to be consistent with our service. After five years you'll start to get interest in you, and after 10 years you'll start to see a decent volume. If there are opportunities we don't like, we apologise and say it's not for us, and if it's something that we do, we do it and we do it as well as we can. It's about listening rather than talking, and not imposing how we want to do it. We have a philosophy and guiding principles and we want to stick to them, but how that strategically plays out in each market may be very different.