A lack of cover for regulatory fines creates 'a double-edged sword' for company directors and officers
Directors and officers (D&O) at financial services firms have been hit with over £196m in large fines from regulatory bodies since 2020, according to law firm BLM's D&O Tracker.
Its latest data, released today (28 July 2021), showed that since 2016, 62 fines have been handed down to key financial services personnel, totalling over £480m.
Over the last five years, 38 fines were brought against SMEs - 25 of these were classed as micro-entities.
Micro-entities are defined by the UK government as having a turnover of £632,000 or less, having £316,000 or less on its balance sheet and employing 10 or less staff.
The research also revealed an increasing trend towards fines levelled by the Information Commissioner's Office (ICO) for privacy breaches under the General Data Protection Regulation (GDPR) – often because of unsolicited, nuisance marketing.
This includes a case against American Express, concluded in May 2021, for sending over four million marketing emails.
Upon a guilty verdict, the company was fined £90,000.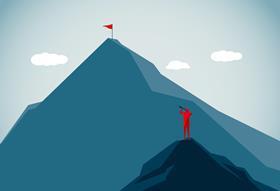 Valca Vehicle and Leads Work were also issued fines by the ICO in March 2021 - these amounted to £330,000.
Following the outcome, Valca appointed a voluntary liquidator.
'Double-edged sword'
Alex Traill, professional indemnity partner at BLM, said: "[The risk of substantial punitive action] can be even greater in the event that a company does not have adequate D&O protection.
"Fines can be imposed when a company is found not to have adequate insurance to cover the initial fine – creating a double-edged sword through lack of cover.
"We typically see a coverage gap for SMEs."
BLM's D&O Tracker monitors fines from four major UK regulators – the FCA, the Serious Fraud Office (SFO), the ICO and the Crown Prosecution Service (CPS).
It also collates custodial sentences associated with each case – since 2016, 24 company directors or officers have been reported to have received sentences totalling 154 years.
Traill added: "The ICO fines in particular are concerning.
"It's crucial to have full oversight of every aspect of your business, otherwise D&Os may well end up paying significant sums in the event of improper activity."