As the deal with Intact and Tryg receives regulatory approvals, group chief exec says the business 'has never been in better shape', despite paying more than £45m for BI-related Covid claims
RSA has confirmed that its deal with Canadian insurer Intact Financial Group and Danish insurer Tryg will complete by the end of May, as it has now received the required regulatory approvals.
Initially announced in November 2020, the acquisition will see Intact take over RSA's Canadian, UK and international business for £3bn, while Tryg has paid £4.2bn to assume control of the insurer's Sweden and Norway operations. Both Intact and Tryg will co-own RSA's Denmark business.
This news was published alongside the insurer's quarter one financial results, which were released yesterday (6 May 2021).
Here, RSA reported a combined ratio of 86% for 2021's Q1, with gross written premium (GWP) improving by 2% compared to 2020's quarter one – this now stands at £2,045m.
Stephen Hester, RSA's group chief executive, said: "RSA's run of record performance continued in Q1 as the group delivered a combined ratio of 86%, our best such quarterly result of the last decade.
"We also announced that the bid from Intact and Tryg should complete at the end of May, having now received its required regulatory approvals.
"The RSA business we hand over has never been in better shape. I would like to thank our customers for their enduring support and my colleagues for their continued professionalism and commitment."
Demonstrating strength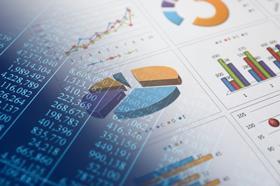 In 2021's quarter one, RSA's group operating profit nearly doubled versus this time last year – the insurer said it had "a significantly improved combined ratio and lower investment income" and that "each of our three regions performed ahead of prior year".
In terms of underwriting profit, group weather costs amounted to 1.7% of net earned premiums, compared to 3.7% in 2020. RSA's large loss ratio was 9.8% at 31 March 2021, versus 9.4% in quarter one last year, or 8.8% excluding exits.
The company added that its "attritional loss ratio improved overall and in each region, including and excluding Covid impacts".
Speaking on these results, Scott Egan, chief executive of RSA UK and International, said: "I'm really pleased that our business has built on the momentum of the last couple of years and shows real strength as we move through 2021.
"Our increasing customer focus is rewarded with continued improvements in retention and new business and we are slightly ahead of our plans for the year so far. This is testament to the hard work of the whole team who I want to thank for their dedication, tenacity and hard work.
"I'm confident that we have the right platform in place to execute our strategy to grow and simplify our business.
"Looking ahead to our change in ownership at the end of this month, our commitment to operating a sustainable business that supports brokers and customers and delivers on our plans, remains strong."
Business interruption priority
Egan also revealed that RSA has paid more than £45m in claims relating to the FCA's business interruption (BI) insurance test case – he described this work as the firm's "highest priority".
He emphasised that "the swift handling" in paying these claims is essential in rebuilding consumer trust in the insurance industry.
He explained: "Assessing and settling valid claims relating to the FCA's business interruption test case is our highest priority and we have paid out over £45m in related claims so far.
"Along with broker partners, we are actively encouraging our customers to get in touch so we can progress the remaining claims and make payments where they're due.
"People need to have confidence in their insurers and the swift handling of these claims is critical to earn trust again and begin to restore the reputation of our industry – we must continue to make improvements long after the last Covid-19 claim has been paid."