Will Glassey and Tim Shepherd, Mayer Brown International LLP partner and senior associate respectively, write about the new disclosure regime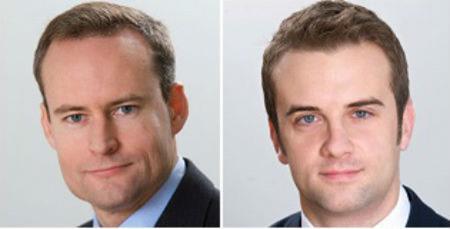 On 12 August 2016, the Insurance Act 2015 will introduce changes to the law governing disclosure in insurance contracts. This has prompted the Solicitors Regulation Authority to propose amendments to the Minimum Terms and Conditions for solicitors' professional indemnity insurance. These proposals, and their practical implications, are explained below.
A formal consultation on the SRA's proposals closed on 24 March 2016. The SRA will issue its proposed changes to the Minimum Terms in June 2016, and Legal Services Board approval is expected in July 2016.
The SRA proposes to apply the Act's new regime for non-consumer policies. The SRA notes that this imposes a tougher disclosure obligation on policyholders than the Act's new consumer policy regime, but they say that this will be mitigated by the fact the Minimum Terms will continue to prohibit the avoidance of a policy for breach of the disclosure obligation.
The Act's new regime will require a law firm to make a "fair presentation of risk" to its prospective insurer, in substitution for the outgoing common law test.
The onus will remain upon an insured firm to disclose information that would affect the judgment of a prudent insurer in deciding whether, or on what terms, to underwrite the risk.
The firm will need to disclose any such information that is within the knowledge of its senior management, and those responsible for its insurance arrangements, including third parties (e.g. brokers).
The firm will be deemed to know about matters that could have been revealed by a reasonable search of available information.
The obligation to conduct a reasonable search for material circumstances means that it will be important for law firms to commence the underwriting process in good time, so that detailed input can be obtained from senior management and those responsible for the firm's insurance arrangements. Firms will not be able to rely on their brokers to ensure that adequate disclosure is made.
An important practical change is the requirement for disclosure to be made in a way that is reasonably clear and accessible to a prudent insurer. The Law Commission intended this to stop "data dumping", whereby an insured might "bury" material matters within a wider volume of immaterial information. Firms will need to identify and collate only material circumstances for disclosure, which may make the renewal process a more time-consuming, technical exercise for firms.
From the perspective of insurers, the new disclosure regime also places a new emphasis upon the need for active underwriting.
If an insured discloses sufficient information to put a prudent insurer on notice that further enquiries are needed, that is enough: the onus then switches to the insurer to make such further enquiries. The use of carefully worded proposal forms, and appropriate checklists and guidelines, is likely to become important.
In the absence of enquiry, an insured firm is not obliged to disclose information that the insurer ought, or is presumed, to know. That includes knowledge of an employee or agent of the insurer, provided it should have been passed on to, or was readily available to, the underwriters. Clear internal channels of communication, especially between underwriters and claims teams, will therefore be important.
It is important to note that solicitors' Minimum Terms policies will continue to prohibit avoidance by the insurer, even in the case of reckless or dishonest non-disclosure. However, the changed disclosure test will affect the evidential requirements in those cases where an insurer sues its insured for prejudice caused by non-disclosure. In addition, and perhaps more importantly, the new regime will alter the way in which both law firms and their insurers go about collating information for placement purposes, as described above.