The prospect of space travel has insurers tingling with excitement - now they just need to get past the problem of overcapacity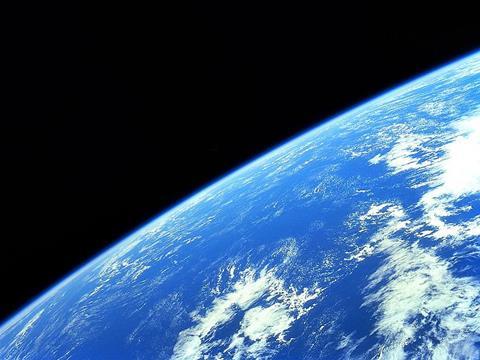 Space travel is becoming big business. Already, more than 450 people have paid their $20,000 deposits to secure $200,000-a-pop seats on Virgin Galactic, Richard Branson's commercial spaceship, which is set to start transporting tourists by 2013.
The White Knight Two aircraft will launch from a $209m port in New Mexico and at 45,000ft will release the VVS Enterprise spacecraft into the upper reaches of the Earth's atmosphere, allowing passengers to experience a few minutes of weightlessness.
The venture has captured the imagination of the public and is likely to prove yet another success for the Virgin empire. It has also fascinated the insurance and reinsurance industries, which see a range of opportunities from passenger to hull cover.
Initial insurance cover "wasn't particularly difficult" to secure, says Will Whitehorn, who was president of Virgin Galactic until the start of the year and is still an adviser. This was despite concerns over the frequency of catastrophes in space travel - estimated at about one in every 64 take-offs when Virgin Galactic started looking for cover in 2006.
A buyer's market
This illustrates the extent to which space insurance and reinsurance - though there is an argument that Virgin Galactic technically falls under aviation cover - has an excess of capacity. As a result, prices are tumbling and just a handful of serious incidents can result in a loss-making year for the market.
Munich Re head of space underwriting Ernst Steilen says that there has been "huge overcapacity" for at least three years. There is $600m of cover available for every risk, but only demand for between $200m and $300m. Only when an Ariane rocket - which might have two spacecraft with a cumulative risk of $700m - launches is the market stretched.
"This is definitely a buyer's market," Steilen says. "Prices are now less than 50% what they were in 2001. The rates decrease was deserved because of the improved technical performances of vehicles and satellites, but the extent [of the softening] is because of overcapacity."
Space doesn't have a distinction between primary insurers and reinsurers as it is such a small market"

Ernst Steilen, Munich Re
One consequence of this is that insurers and reinsurers are often chasing the same work. As a result, reinsurers write primary business and insurers are covering their rivals' risks.
"Space doesn't have a distinction between primary insurers and reinsurers as it is such a small market," Steilen explains. "For example, a launch in Japan would be covered by a local fronter and it would come to the European market as reinsurance [which a primary firm might cover], as otherwise they will not be able to write it. Risk is usually written on a syndication or a co-insurance basis."
With only about 30 carriers regularly teaming up, the bulk of the players in this sector can be hit by any one incident. In 2011, there have been three: in May, one of the two main reflector antennas of Intelsat's New Dawn telecommunications satellite failed to deploy; later that month, one of the solar panels of the Telstar 14R satellite did not work; and, in August, Russia's $265m Express AM4 satellite briefly went missing because of problems with the proton rocket that launched it.
The total impact of these losses is $550m. Steilen argues that one more major catastrophe, from the four or five launches that remain in 2011, could make this "a bad year" - read loss-making - for the market. He expects rates to improve slightly next year, but not everyone agrees.
Aon's International Space Brokers subsidiary space business unit leader Clive Smith argues that compared with other sectors three to four incidents is a small number. This is why demand does not tally with supply of cover, and prices will remain depressed.
"If there are no further incidents, the market will continue to soften," Smith says. "At the moment, the market is breaking even - no more than that."
A source in the space division at one of the world's biggest reinsurers also points out that there is "plenty more capacity coming into the market", so competition to provide cover will grow even fiercer and force down prices even further. Although space might not be the most profitable line, it is a global business and can help insurers and reinsurers drive their international growth ambitions.
Bermuda-based underwriter of specialty insurance and reinsurance products Argo Group, for example, added aviation to its international portfolio in October last year.
Four months later, the group expanded that burgeoning operation with the hire of Hiscox global risks underwriting director Bruno Ritchie, who was tasked with developing products for space and aviation clients.
Meanwhile, Swiss Re, which insures more than 110 commercial satellites, believes that it has identified one growing risk that could grow the space insurance market, which is currently worth $20bn. In a recent study, Space debris: On collision course for insurers?, it said that the amount of orbital debris is double that of the early 1990s and 30% more than just five years ago.
One area, the geostationary orbit that lies directly above the equator, has more than 500 defunct satellites, 200 spent rocket bodies and thousands of smaller pieces of debris.
The result is an increased risk of collision. Should active satellites run into one of them, explosion is all but guaranteed. The report states: "Space debris is no longer an academic issue. Nor is it merely an 'environmental' problem; rather, debris has the potential to damage or destroy high-value, operational satellites with resulting revenue losses in the billions of dollars."
There are few precedents in national or international law on space debris losses, so it is an area in which liability will be difficult to identify. Also, insurers will have to work with those they cover to find ways of encouraging debris mitigation, so that losses do not reach unacceptable levels. Either way, Swiss Re has identified something that could help to harden rates for at least some cover in the space sector.
Rising demand
John Gurtenne, senior executive for underwriting at the Lloyd's Market Association (LMA) and secretary to the organisation's aviation committee, points out that the sector's customer base is also on the increase, which could eventually raise demand for cover.
"The trend of recent years is that space activities are increasingly moving out of the governmental arena into the commercial arena," Gurtenne says. "There are now television satellites and weather forecasting satellites that are commercial."
Then there is Virgin Galactic's whole new proposition of turning space travel into tourism. With the first flight perhaps little more than a year away - though this cannot be taken for granted, as the project has been fraught with delays and 2007-08 was the initial launch target - space insurers and reinsurers are hopeful that a major new client will be up for grabs next year.
But they will face a fight for the business from more traditional aviation suppliers. Aon's Smith says that the flight is "not orbital", so will not end up on his books, while the source at a major reinsurer argues that, by definition, Virgin Galactic is "definitely" space.
Munich Re's Steilen puts it best when he chuckles: "Virgin Galactic: it's not clear where risks will be insured - with space or aviation. The space guys will say it is space, the aviation teams will say it is aviation."
It seems certain that the "space guys" will fight hard for that work. With so much spare capacity, they need all the clients they can get to bring rates up to a decent level. GR
Aviation reinsurance
The LMA's Gurtenne says that the broader aviation market is seeing neither major losses nor significant price increases. "The market does not command the kind of prices that it would like to," he says. "There have been no major losses [this year] and if there are no losses customers wonder why they should pay that much premium. There are quite a few players in the market and people can shop around."
In February, reinsurance intermediary Guy Carpenter estimated capacity to be in excess of 200%, which meant that primary insurance rates were almost certain to drop in 2011.
As a result, insurers will not pay big money for reinsurance, dragging down the secondary market's prices. At the Monte Carlo Rendez-Vous in September, Hannover Re said that the aviation rate level should remain stable or decline slightly.
But it did point out that the emerging BRIC (Brazil, Russia, India, China) economies could present "attractive business opportunities" in 2012. As these countries grow, compensation for insurance policies such as aviation increases, resulting in greater demand for reinsurance to offset the risk.
The recent fall in losses goes against the broader trend since the onset of the financial crisis, accentuating the overcapacity.
Swiss Re head of aviation reinsurance Alan Beacock has previously pointed out that, for primary insurers, the sector is "one of the most volatile classes of business" and that there have been an increased number of large claims since 2007.
This is because many claims have ended up in the US legal system, where generous compensation claims are commonplace.
As a result, reinsurance supply has greatly increased over the past few years. Beacock said: "The existence of ample capacity to meet the insurance requirements for all aviation risks has resulted in a very competitive environment."